PIBM Blog
Education

Does Not Only
Happen in the Classroom
Top 12 Career Options after MBA & PGDM in Finance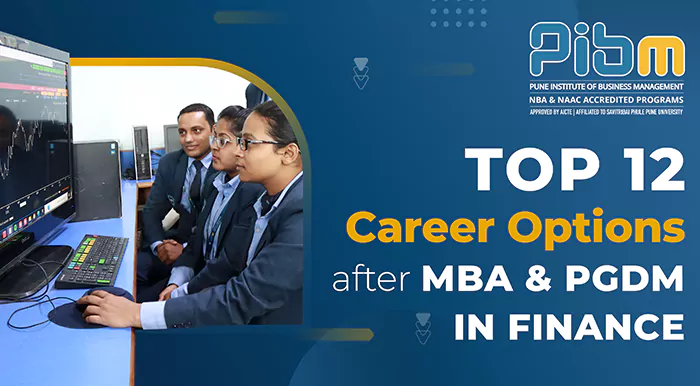 Education
---
An MBA or a PGDM in finance from a top MBA Colleges in India is a highly coveted qualification for students who want to build a career in the financial management domain. The program teaches students the industry-required skills and knowledge they need to manage a business's financial operations. As the finance industry is an integral part of every organization, there is a constant demand for skilled finance professionals, especially those having a postgraduate degree in business administration from tier-1 management colleges across India.

Furthermore, pursuing an MBA or PGDM in finance also offers the opportunity to build a strong network of industry connections. Most reputable institutes have tie-ups with top firms, and students can interact with industry professionals, attend guest lectures and workshops, and participate in networking events. This can help students gain insights into the industry and learn about potential career opportunities. Moreover, networking can also provide graduates with valuable references and recommendations, enhancing their job prospects.

In this blog, we will discuss some of the most in-demand career options available after completing an MBA or PGDM in finance. After completing a management degree in finance, students can explore many career opportunities, such as:

These were the industry's most in demand jobs profiles available to students after completing an MBA or PGDM in finance. Therefore, it's important to research each career option thoroughly and determine which path is the best fit for your skills and interests. Other career options after completing an MBA or PGDM in finance include financial consulting, private equity, and insurance. The career path chosen by an individual will depend on their skills, interests, and career aspirations.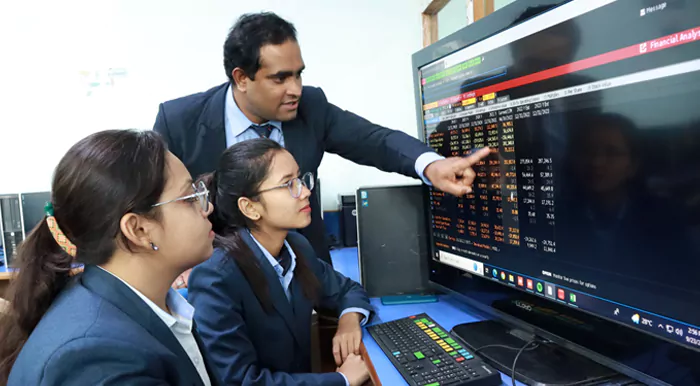 While Pune Institute of Business Management (PIBM) is among the leading tier-1 MBA and PGDM finance colleges in Pune as well as India, there are some other institutes that offer similar courses. As a leading MBA finance college in Pune, PIBM, accredited by NBA & NAAC, has a top-notch training infrastructure, a robust corporate interface, a dual-internship program, and offers incredible lucrative placement opportunities in 750+ top companies to students.

Before deciding on the institution, students should consider factors such as faculty, curriculum, industry connections, practical learning & training, and placement opportunities when choosing a b-school for their post-graduation course like an MBA or PGDM in finance.

In conclusion, an MBA or PGDM in finance is a highly versatile qualification that can lead to many exciting career opportunities. It equips students with the skills and knowledge they need to succeed in the finance industry. Students should research their options carefully and choose a course and institute that aligns with their career aspirations in the field of Financial Management.
---