PIBM Blog
Education

Does Not Only
Happen in the Classroom
Career after PGDM/MBA in Finance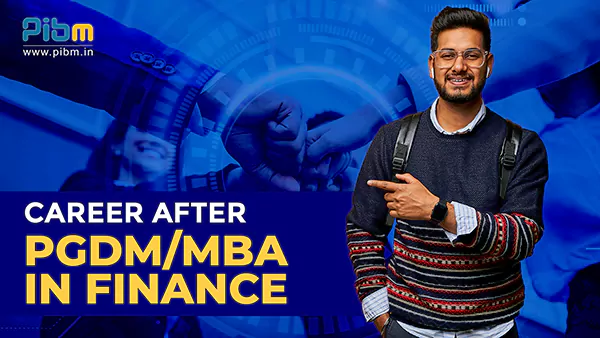 Education
---
The Finance program will prepare you for a career in the fast-growing banking, insurance, finance technology, and investment industries. Financial planning, mortgage lending, mutual funds, statistics, and economics are all covered in terms of technical and conceptual breakthroughs. It equips you with the ability to lead in the future.
The MBA or PGDM in Finance in Pune is designed to create a cadre of professionals with an emphasis on finance technology courses in order to fulfill industry demands. It teaches students about financial management in-depth, allowing them to acquire strong analytical and problem-solving abilities while retaining an ethical mentality. After completing the program, participants will be able to grasp business difficulties holistically and recognize how finance interacts with other fields.
PGDM or MBA program in Finance is the lifeblood of any company. It's one of the most crucial components of running a business if you want it to keep growing. In reality, the PGDM in Finance covers a lot more than accounting and taxation, which are two of its sub-disciplines. Financial specializations include banking, financial services, merchant banking, capital markets, stock trading and investments, money market, derivatives, corporate finance, valuation, international finance, working capital management, mergers and acquisitions, asset pricing, corporate governance, and risk management.
Reasons to choose PGDM or MBA in Finance
Since a post-graduation course is likely to be the last thing you study before starting your profession, it must be the proper course. Your postgraduate degree qualifies you for a job. Here are some of the reasons why an MBA or PGDM in finance is one of the most popular post-graduate degrees.
Ever-evolving Industry
The financial sector is one of the most technologically advanced. It evolves and adapts over time. The finance industry handles everything from paper files to computers and hard drives to software and the cloud with ease. PGDM in finance program will teach you everything you need to know about this ever-changing profession and how it adapts to new trends and technologies.
Holistic Growth
The PGDM in finance program is structured to emphasize a student's overall development. Students are taught not only financial information, but also how to work well in groups, lead, and communicate effectively. Students' social awareness and values and ethics are also developed in modern PGDM programs. You will undoubtedly become a better person after completing the course.
Get a Chance to Stand Out
Many students chose marketing and human resources as their majors. Finance is a world apart from these areas. You get to learn about a wide range of topics in the field. Finance also uses a lot of cutting-edge technology, so you'll have the chance to be tech-savvy and use all of the latest tools. With a PGDM in finance, you'll get professional and personal development, and you'll be a standout professional.
Job Opportunities
The finance industry offers a wide range of jobs, from investment bankers to financial analysts. One of the most significant benefits of a PGDM in finance is this. There are so many professional paths to choose from that you can follow something you enjoy. When you do what you enjoy, you will be successful and it will not feel like work.
Explore Varied Financial Sectors
Finance is a broad term that encompasses a wide range of industries. Throughout your training, you'll learn about the broad nature of finance, as well as all of the distinct industries and how finance is defined differently in each. Finance connected to investments, for example, differs from finance related to taxation. You will study all about the distinctions and be able to choose which industry you wish to work in during your training.
MBA or PGDM in Finance Course Highlights
Here's a quick rundown of the highlights of the PGDM or MBA in Finance. The following details will provide you with an overview of what to expect from the course.
How to Select a Project Management MBA Programme
Course Level – This is a postgraduate course.
Duration – A PGDM in finance is a 2-year long course.
Examination Type – The PGDM in finance is conducted in a semester pattern.
Eligibility – You need to be a graduate with more than 50% as your final score.
Admission Process – Some institutes grant merit-based admission, while most need you to clear a competitive entrance exam.
Top Recruiting Areas – Banking & Insurance, Mutual Fund, and many more.
Top Job Profiles – Bank Manager, Investment Banker, Financial Manager, Portfolio Manager, Financial Advisor and many.
What all does it Cover?
When we talk about finance, we're not only talking about accounting or taxation, which are two different aspects of the industry. Finance encompasses security analysis and portfolio management, cost management accounting, commercial credit, fixed income securities, project finance, and financial modeling, derivatives, equity research, money markets, stock trading and investments, banking, merchant banking, insurance, and a variety of other topics involving money and capital. A PGDM with Finance focuses on all of these topics and provides students with the necessary knowledge and skills to make financial decisions in a business.
Eligibility
Top business management institutes in Pune have a stringent admissions process for their PGDM in Finance program. The students are chosen by a group of experienced academic members and industry specialists. As a result, the Institute has the opportunity to choose applicants from a variety of educational and cultural backgrounds.
Applicants must have undergone an Indian formal education program under 10+2+3 or 10+2+4 system with a minimum of 50% aggregate marks in 10th, 12th, and Graduation course.

Selection programs will be based on scores obtained in:
Valid aptitude test scores of CAT / XAT / MAT / CMAT
● Aptitude Test
● Group Discussion
● Personal Interview
● Written Test
Significant Characteristics
● Designed with care to help you learn more about finances.
● Students will receive knowledge, skills, and wisdom in order to better grasp business administration, financial processes, products, and details.
● Seminars led by professionals in the field.
● Key courses are taught by industry specialists.
● Solid employment with more responsibilities and high compensation.
● Financial roles in financial analytics, financial markets, corporate finance, and financial services, to mention a few, are available.
Scope after MBA or PGDM in Finance
A financial manager is required in almost every industry, regardless of size or organization. Finance is a multibillion-dollar sector with a thousand-year history. Finance management careers include asset management, retail banking, financial consulting and planning, taxation, corporate finance, investment banking, risk management, equities analyst, business analyst, sales and trading, personal finance, and insurance. The potential for PGDM in finance is developing at the same rate as other industries. Every industry in India, especially in metropolitan regions, is at its peak in terms of growth rate.
Career Opportunities After PGDM or MBA in Finance
One of the key reasons why students pursue a PGDM in finance is the job opportunities it provides. Here are a few options to think about. Each of these professions is distinct from the others, and they all pay well.

Here are the top 5 finance careers and job options after a PGDM.
Bank Manager
Though you may not start as a bank manager right away, you can work your way up to this position. Your work would entail managing a bank branch's day-to-day operations.
Investment Banker
The majority of banks and financial institutions have now entered the investment and trading markets. Investment bankers provide a wide range of financial services to banks and financial institutions.
Financial Manager
The persons in charge of an organization's financial health are known as financial managers. They are in charge of creating reports, investing, and establishing and accomplishing financial goals.
Portfolio Manager
A portfolio manager is in charge of putting together and managing an investment portfolio that consists of some financial products. They can work for a company or freelance for other companies and people.
Financial Advisor
Financial advisors assist clients with investments and other financial issues. Financial advisors may work for a company full-time or offer consulting services to individuals and organizations.
Top Recruiting Areas
Finance is such a huge and successful industry, graduates with a PGDM in finance can work for a range of firms. So, if you prefer working with numbers and technology to meeting people and providing financial advice, you may choose your option. The following are the most prevalent industries in which PGDM finance graduates are employed.
Financial Services
India is projected to become one of the world's wealthiest countries, supporting the country's fast-growing financial services industry. Mid-sized companies will expand into larger companies, while fresh companies will emerge.
Banks
Banks have developed into more than just loan providers. Financial firms today provide financial and investment services. Banks can also help with business financing. PGDM in finance degree is required for the expansion of these services.
Insurance
The insurance industry in India has not yet reached its full potential. They, too, hire PGDM in finance graduates to extend their service portfolio, which includes financial services like mutual funds and insurance.
IT
In the IT industry, mergers and acquisitions are widespread. They're also dealing with a substantial sum of money. This is when graduates with a PGDM in finance come in handy. They effectively manage IT companies' vast financial resources.
Taxation
As a result of the need for competent help in the taxation industry, a wave of taxation services organizations popped up, many of which were formed and are managed by PGDM in finance and other finance-related degree holders.
Top Recruiting Organizations
Many people look for companies that hire PGDM finance graduates. This gives you an idea of the industry's demand and what working for those companies might entail in the future. Most students wish to work for well-known organizations because of how they pay and treat their employees. The following are some of the most well-known companies in the finance industry: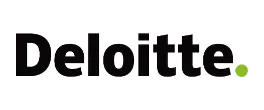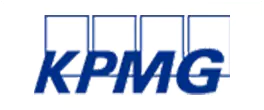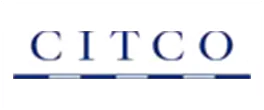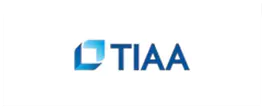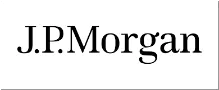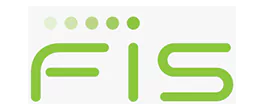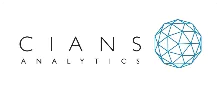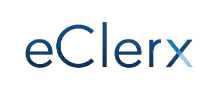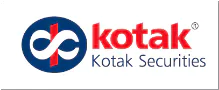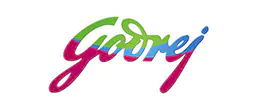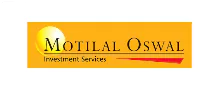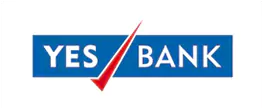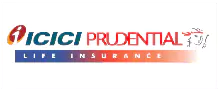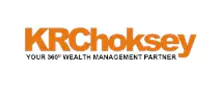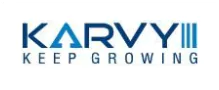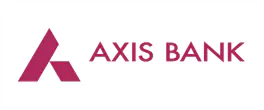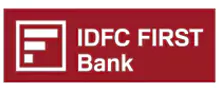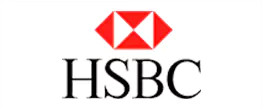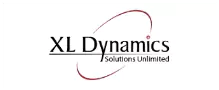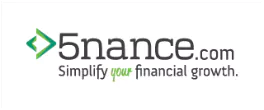 ---
Summary
A PGDM in finance is a fantastic time and energy-saving choice. You will earn more amount you spend on fees and have a terrific career with one of the many outstanding companies listed above. As a result, pursuing a PGDM in finance is a wise decision that will enhance both your professional career and your financial health.
| | |
| --- | --- |
| | By PIBM |