PIBM Blog
Education

Does Not Only
Happen in the Classroom
MBA in Project Management from PIBM - Path to A Successful Career
Education
---
At PIBM, we have always thought that without research and practical training, it is impossible to render anything that will be fruitful for your career. We know that the popularity of MBA has become widespread, and hence there are a lot of students who want to work in this field and reap benefits. Post pursuing an MBA, Project Management has gradually become one of the most promising fields to focus on.

The MBA program in Project Management from PIBM is one of the most sought-after programs; hence, many students sign up with us every year. Because of this, we think it is very important that we let you know how to work in the field of Project Management and what career opportunities you can aspire for in the long run.
What is Project Management?
We know that the discussion is about career opportunities offered to students after completing an MBA in project management. However, before doing that, it is essential first to analyze what one means by project management and what the course is all about. All of us know that for any company or business to work, there are diverse projects that they undertake depending on the client's requirement.

At the same time, for the smooth functioning of all these projects that can belong to different domains, it is very important to understand how to initiate, coordinate, explore as well as find out new methods that are promising at the moment and can be beneficial for the completion of the project. An MBA degree in Project Management is a postgraduate degree focusing on this factor and aims to train you in detail.

Project management ensures that you can get knowledge about the various domains and gives you proper exposure and a practical understanding, which is very important indeed. PIBM focuses on this aspect more than anything else to help students comprehensively approach this field.
Skills required to build a career in Project Management
Now it is also very important to mention that certain skills are required to build a career in project management, and not everybody will be able to acquire the same. Some of the skills that you require are:
Effective Communication
No matter what the project is, to manage it, you have to make sure that communication is up to the mark and you can let people know as well as understand your ideas. Poor communication, on the other hand, can lead to inefficiencies and missing deadlines.
Critical Thinking & Problem Solving
To become a good project manager, you need to be proactive and use your critical thinking skills to navigate complex projects. By meeting goals, analyzing reality, and evaluating options without bias, a good project manager can solve complex organizational problems while ensuring the delivery of results on time and within the budget range.
Time Management & Organizational Skills
If you know how to organize and schedule multiple tasks under a project and can anticipate obstacles before they arise, you will increase your chances of completing your project successfully. The most common causes of project failure are related to poor planning and include incorrect requirements, changing task priorities, changing project goals, and unknown project objectives or goals.
Team Coordination
We know that for a project, a lot of people & teams combine to work together to achieve the common goal of delivering the project. So, it becomes essential to ensure smooth coordination between the different stakeholders and avoid conflicts.

Negotiation Skills
As a project manager, you will be managing resources, engaging with suppliers, or managing conflicts within a team or between teams. To lead a project means constantly engaging in different types of negotiations. To become an effective project manager, you must be a skilled negotiator with the ability to keep stakeholders content and always work towards a common goal.
Leadership Skills
If you want to have a professional approach to the project management role, leadership is very important as you have to make people work in a certain way with a common goal in mind. By effectively guiding and motivating the different stakeholders, you can help move projects forward and achieve expected results. As a strong leader, you also need to foster a productive work environment by communicating regularly with the teams and helping team members self-develop important project management skills.
How PIBM's MBA trains in Project Management?
PIBM's MBA program in Project Management, affiliated with Savitribai Phule Pune University, is one of the most coveted programs offered by our Pune campus. The most promising thing we have tried to ensure is that students always have exhaustive training and can learn hands-on instead of just going along theoretically.

While understanding the domain practically and learning through interaction with corporate leaders, will ensure that you have a much better standing in a career in project management. Not only that, the course at PIBM is focused on even the minutest of details; hence you can ensure that once you enter the industry, it will not be very difficult for you.

The major aim of the courses at PIBM is to ensure that students can articulate the various factors of project management. They even need to apply them in the real world once they have been placed in companies. Not only that, students can collaborate and communicate in the right way to make sure that projects are completed in the best way possible without any hindrances.

To ensure that the course at PIBM is very comprehensive and practical learning approach oriented, students also receive additional training and certifications on important technology tools:
Career Path and Salary insights
Once you have completed your MBA in the field of project management, many top multinational companies will be eager to recruit you as you bring unmatched value to their company. The most common job roles often assigned to individuals are project coordinator, project manager, business analyst, project analyst, and more. Not only that, there are job roles for the project leader, who is known to lead the team and ensure that the project is completed at the right time by keeping up with the quality of work.

The salary bracket is also quite promising as the starting salaries can range from 6-9 LPA on average, and with experience, you will be able to earn more and have better opportunities.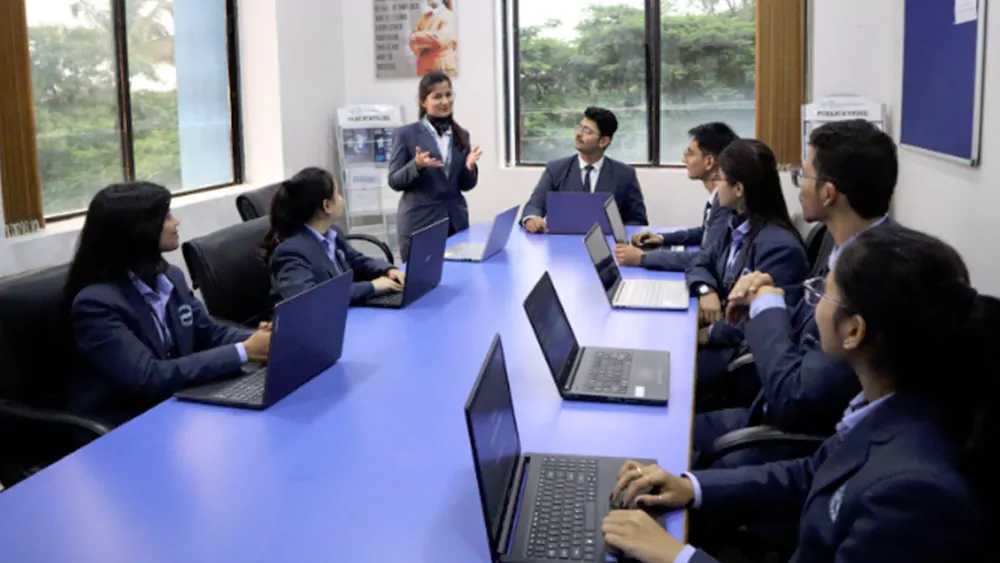 We have always been connected with 650+ top companies from diverse sectors, who come every year and provide our students with amazing jobs, internships, and live project opportunities which are very important for boosting their careers. Not only that, we tend to conduct aptitude tests which ensure that we can figure out which is the perfect job opportunity for you. Some of our top recruiters include Wipro, Deloitte, KPMG, Accenture, Grant Thornton, Tech Mahindra, ITC, CITCO, IBM, HP, and many more.
---
Summary
When it comes to the MBA program in Project Management, the idea has always been to make sure that we can reach out and help students who have an affinity to develop in this field. The project management domain is growing every day; hence, the requirement for the same is also quite huge. The MBA course at PIBM is aimed to help you understand the intricacies of the Project Management domain and ensure that as students, you do not have to face any problems and can have the most comprehensive career with best placement assistance.
| | |
| --- | --- |
| | By PIBM |