PIBM Blog
Education

Does Not Only
Happen in the Classroom
MBA in Project Management | Career, Scope, & Opportunities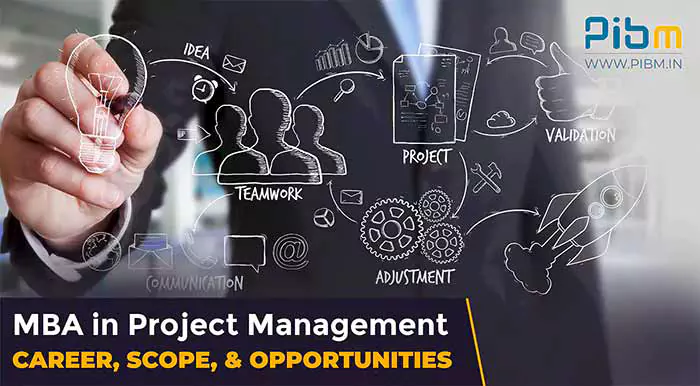 Education
---
A Master in Business Administration (MBA) is one of the most popular postgraduate courses pursued by Indian students. Specialist MBA degrees have been in demand over the past two decades as they open up many great career avenues for graduates.
An MBA in Project Management has emerged as a popular choice not only for MBA aspirants but also for recruiters and potential employers looking to hire professionals with specialist project management skills. The growing need to complete high-priority assignments in less time and with greater efficiency has led to a huge demand for project management professionals across all industries be it IT, engineering, manufacturing, services, business, communications, or healthcare.
Placement Process
Project management is the planning process that entails setting reasonably attainable goals for the achievement of organizational objectives. Project management emphasizes actions than theory to ensure the timely attainment of goals and completion of projects.
Project management involves strategic thinking for the implementation of smart procedures to enable an organization to accomplish its mission. Project managers also need to collaborate with workers to get things done. Therefore, a project manager requires exceptional organizational and people skills alongside the ability to oversee complex corporate assignments.
Project management as a discipline teaches you the skills needed to apply a wide range of tools and techniques for the successful completion of project objectives. A project manager is responsible for the realization of critical objectives, output, and specific outcomes for organizational benefit. Project management professionals are equipped with contemporary knowledge, tools, and techniques to manage the stages of a project lifecycle. They are responsible for the achievement of project goals to satisfy the demands of all stakeholders.
Why Study an MBA in Project Management
Outstanding Career Opportunities
A growth of 33% is estimated in the demand for skilled professionals in project management each year through 2027. Outstanding job opportunities and career options are available for project managers in several countries. According to industry reports, nearly 22 million jobs will be available for skilled and experienced professionals in the field of project management.
Right Time to Make the Transition
Given the excellent career opportunities and high demand for project management graduates, a postgraduate degree in the subject is much sought after. Now is an opportune time to enter this field or make a transition to project management. But before you make the transition it is important for you to understand and equip yourself with the skills employers are looking for.
MBA v/s Masters in Project Management
There are two career paths available for studying for a postgraduate degree in project management- masters in project management and an MBA with a specialization in project management. But how do you choose which one is best suited to meet your future career aspirations?
| | |
| --- | --- |
| | Well, if you are an individual who wants to handle a good project and be responsible for its overall execution, an MBA is the ideal choice for you. Whereas, a master's in business administration degree gives you a well-rounded view of all business functions across the organization. It helps students develop technical, managerial, and leadership skills required to excel in careers across a variety of industries and fields. |
| | While a master's degree provides theoretical knowledge and specific skills to lead a particular project, an MBA in PM gives students more opportunities to grow overall as well as within their field of expertise. |
| | A Project Management MBA provides a foundation in business administration with a focus on leadership and problem-solving. This is highly sought in today's dynamic business environment, where there is a need to create, implement and execute business plans successfully in real-time. |
| | An MBA programme with a specialization in project management is a great way to acquire skills needed by professionals to function in a rapidly globalizing economy and act decisively in real-world scenarios. |
| | The MBA degree in PM offers good options to incorporate the learning of core subject areas of business such as financial analysis and marketing and at the same time get a hands-on knowledge of result-specific courses including time and cost management which emphasize project planning, execution, and oversight. |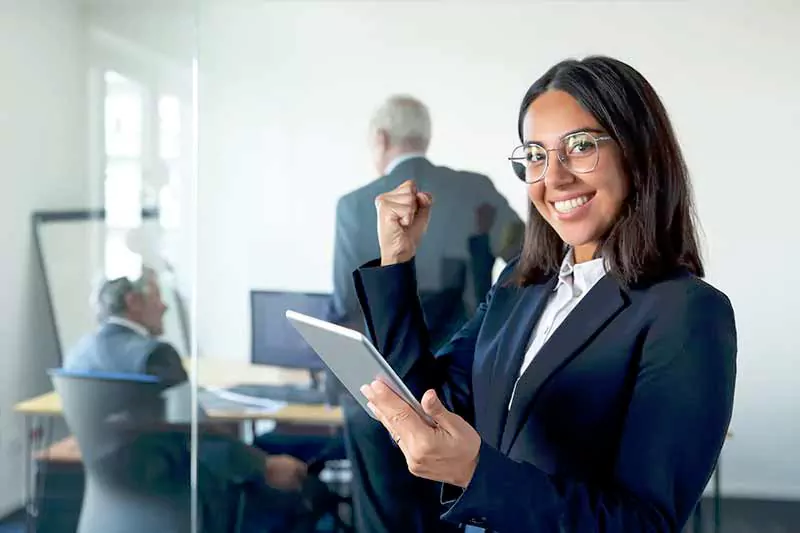 Career in Project Management for MBAs
Project Management MBA graduates find exciting job opportunities in IT, banking, marketing, advertising, architecture, education, graphic design, motion pictures, and other industries. Project management professionals are employed by private and public sectors with average annual starting salaries of 5-6 lacs. You can work as:
Project Leaders
MBA graduates can work as project leaders or consultants in industries such as IT and communications. Project leaders are involved right from the planning stage to the final execution and implementation of solutions. Project managers are responsible for assigning tasks, developing timelines, allocating budgets, coordinating between team members, and monitoring the ongoing progress of their projects.
Consultants
Meanwhile, consultants are responsible for helping organizations improve their data, information, communication, and software systems. They provide organizations valuable insights into the project, advise and analyze solutions, and train employees if required. Consultants' responsibilities may vary depending on the type of industry and specialty.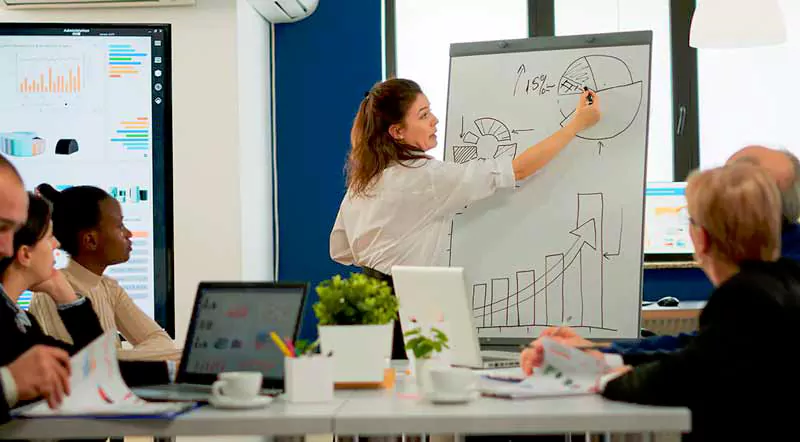 How to Select a Project Management MBA Programme
Management professionals in today's challenging business environment require real-time industry experience and corporate training to excel at their projects. Courses that offer industry interface and corporate exposure are highly valued and preferred over others. Specialist training in real-life application of management practices and theory is essential.
Best Management Institute to study Project Management in India
Several management institutes in India are highly regarded all over the world for their innovative learning and industry-oriented course modules. The Pune Institute of Business Management (PIBM) is one of the top management schools in the country and is ranked in the top 100 B-schools in India by NIRF. PIBM management courses aim to provide new-age industry skill sets and great placement opportunities. Their pioneering SCPS© approach of training helps students learn management practices with a dedicated approach towards sectoral learning and real-world application for different industries and products.
If you want to study an MBA in Project Management, PIBM offers some great, industry-reputed courses in the field. The MBA in Project Management offered by PIBM will provide an opportunity to interact and learn with the top industry leaders, and get internationally recognized certifications and placement opportunities alongside a real-world corporate learning experience.
The best B-school in Pune and a leading management institute, PIBM is associated with 600+ top MNCs and 550+ top Corporate Heads who train students using unique training programs designed by highly acclaimed industry leaders.
Give your career a boost and prepare yourself for leadership roles with a specialization in project management. Begin with a free consultation with PIBM to learn more about the course and learning opportunities.
---
| | |
| --- | --- |
| | By PIBM |