PIBM Blog
Education

Does Not Only
Happen in the Classroom
How Industry Certifications and Technical Training spell Career Success for PIBM Students?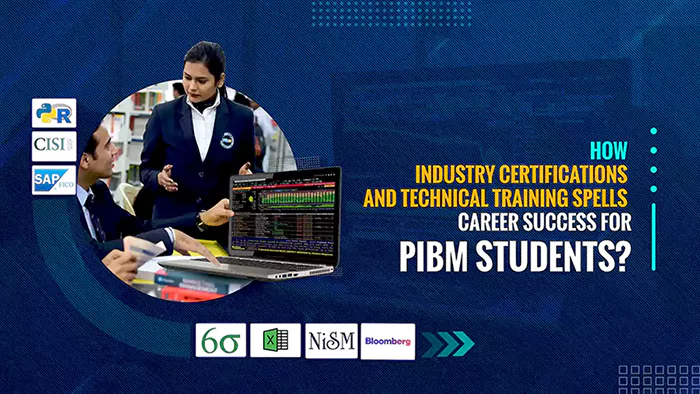 Education
---
In the current corporate environment driven by industry 5.0, it has become necessary for MBA grads to be well-equipped with the latest technology tools and industry certifications. To ensure that PIBM students are proficient with the technical competencies, PIBM has introduced training and industry certification courses on the latest technology tools and business processes. These industry certifications are selected to ensure that the students attain IT skills that make them workplace ready from the very first day of their job.

Following are the key industry certifications and technology tools which are an integral part of the training and curriculum of PGDM & MBA programs at PIBM.
Industry Certifications

SAP Certification - FICO, S&D, and HRM Modules
Six Sigma (Green Belt) Certification
MS Project Certification
CPA & CISI Certification
Advanced Excel Certification

Advanced Training in IT Tools

Bloomberg Terminal
Ace Analyzer
Analytical Tools - R & Python

Specialized Domain Training

Financial Modeling
CFA Training
Balance Sheet Analysis
INDUSTRY CERTIFICATIONS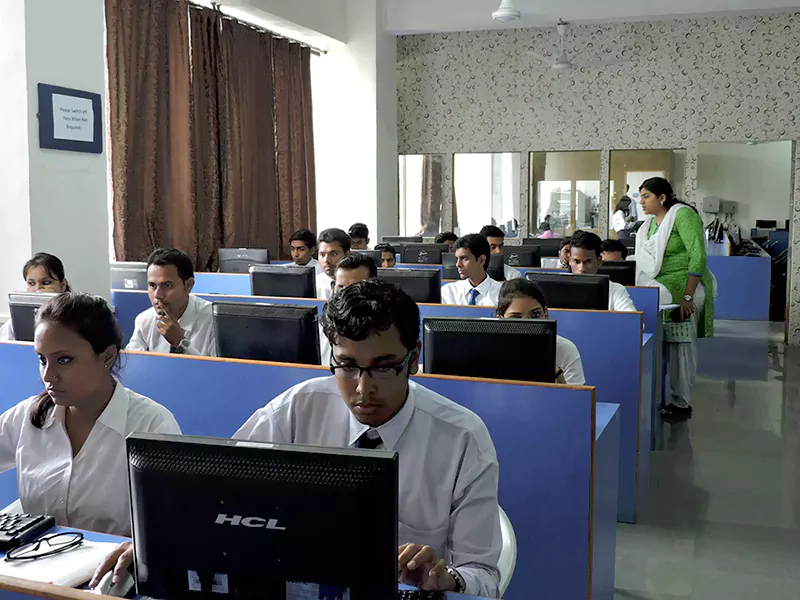 SAP Certification - FICO, FSCM, S&D, and HRM Modules

Enterprise Resource Planning (ERP) is helpful for businesses in consolidating various departments and functions into a single computer system to manage every department's specific needs. In association with SAP, PIBM is an authorized education provider for the ERP Certification. SAP India is the standard-setting and examining body. Irrespective of the size or nature of an organization, SAP ERP Suite enables businesses worldwide to integrate business processes so as to reduce costs and increase productivity. At PIBM, SAP certification and training is imparted to the students on the most important modules in accordance with their area of interest and specialization.

Finance - SAP FICO for Finance & Accounting and SAP FSCM for Financial Supply Chain Management Module
Sales & Distribution - SAP S&D Module
Human Resource- SAP HRM - Basic Personnel, Payroll & Organization Management module




Six Sigma (Green Belt) Certification

Quality management is implemented in the training process at PIBM wherein students develop skills and make themselves employment ready. PIBM has included a course on quality management within the curriculum to help students understand the quality management techniques and process improvement as a strategic and organization-wide concept. Along with this certification course, students are certified with Six Sigma - Green Belt accreditation. Six Sigma certification course includes an overview of Six Sigma Methodology, Balance Business Scorecard Identification, Prioritization, and Selection of improvement opportunities in various functions.

Quality management is one of the vital tools used in various sectors and this tool is defined in several ways for instance 'Service' for the banking sector, customer satisfaction for the hospitality sector, and quality of products for the IT or consumer durables sector. In simple words, Quality management is a business principle to ensure merits in a company's products, services, and internal processes. Those companies which implement the quality management programs utilize the information to recognize weaknesses, areas of improvement & strengths. With the added advantage of Six Sigma - Green Belt Certification, PIBM students get the preference during the placements and in their careers subsequently.




At PIBM, students receive training & certification in project management software developed by Microsoft known as Microsoft Project. With the help of this software tool, the PIBM students understand project management methods and also learn how to create plans, track progress, analyze workloads, and manage budgets. With the industry certification in Microsoft Project, PIBM students become proficient in:

Project planning
Scheduling
Resource Allocation (man-machine-material)
Cost control and Budget management
Quality control & management
Tracking progress
Report generation




CPA & CISI Certifications

CPAs are in high demand in a variety of industries, including public accounting, business and industry, government, and education. Financial analysis, financial accounting and reporting, management accounting, and treasury/cash management are among the top global job profiles offered to CPA-certified professionals. At PIBM students are imparted training & certification in CPA as part of the curriculum. Like CPA certification, CISI certification is also among the specialized certifications for finance students to develop the most in-demand competencies and skills required for top jobs in financial analysis and research job profiles.




At PIBM, students learn advanced Excel applications through training and certification which equips them with basic functional skills to advanced logic-based excel functions and formulas. The excel training is categorized into the following modules:

Data manipulation and navigation functions
Formulas and other advanced functions
Marketing
Finance
Human Resource

In this increasingly demanding corporate world, Excel has become one of the most important computing, data management, statistical, and analytical tools. MS Excel supports several financial decision-making processes for businesses like tracking assets, net worth to creating graphs, importing data from the web, and visualization tools.
ADVANCED TRAINING ON IT TOOLS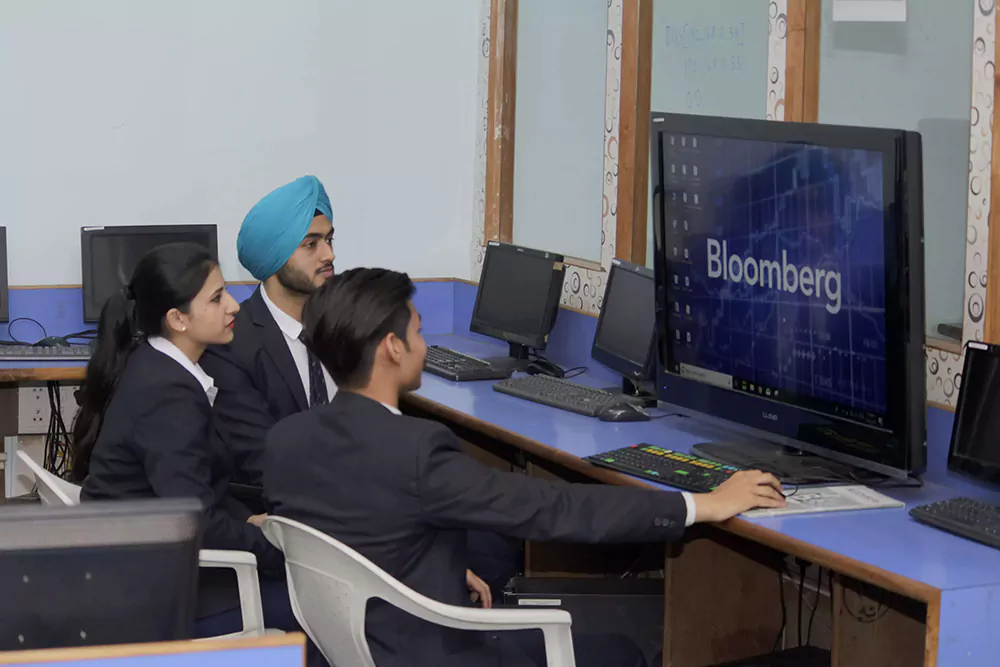 In order to stay in the know of each and every update regarding the financial markets and access the real-time financial data from across the world, PIBM introduced Bloomberg Terminal for the students. Bloomberg Terminal is helpful in accumulating publicly and privately available information from the World Bank to the New York Stock Exchange and many other exchanges around the world and merges it together on one platform. PIBM students are assisted in the Industry & Company analysis with research insights, concepts, theories, and the best practices in the financial market.

By having 24x7 access to Bloomberg Terminal at the PIBM campus, students get the following benefits:

Historical time series analysis in Equities, Derivatives, Fixed Income, Capital Structures, Foreign Exchange, and Commodities Markets
Access to Cross-asset and Real-time data of 24000+ companies around the world on 360+ exchanges
Public and private company accounting data and corporate finance dataset
Portfolio & risk analytics and historical back-testing
Peer-ranked, customizable investment simulations
Global economic data for macroeconomic analysis
Global M&A and IPO database




Similar to Bloomberg Terminal, PIBM students are also having the access to ACE Analyzer at the campus. The ACE analyzer is a corporate database that provides the latest / historical, financial, and non-financial information on more than 40,000 listed and unlisted companies in India. It provides the complete information available in the Annual Report of the companies like Balance Sheet, Profit & Loss, Cash Flow, Interim Results, Holdings, Reports, etc. It covers more than 1750 financial data points with in-depth coverage for analysis. This enables the PIBM students to become proficient with financial research & analysis skills.




Analytical Tools - R & Python

R is popular among statisticians and data miners for developing statistical software and data analysis. The students at PIBM are trained on R which helps them to:

Be efficient in data handling and storage facility
Understand the importance and utility of Data Visualization in different business scenarios
Know the concepts of database and SQL that deal with 'data' we use in Data Visualization
Learn 'Power BI', an industry-recognized software, used in visualizing and presenting the data
Use the large, coherent, integrated collection of intermediate tools for data analysis
Learn graphical facilities for data analysis and display either on-screen or on hardcopy




The increasing popularity of Python has allowed it to make inroads into processes like Artificial Intelligence (AI), Machine Learning (ML), Natural Language Processing, Data science, etc. PIBM trains the MBA & PGDM students of Analytics specialization to gain basic knowledge of this tool so that they can learn to create and manage cost-effective advanced products.

Other benefits of Python are:

Accessing powerful open-source Python libraries like Data Manipulation, Data Visualization, Statistics, Mathematics, Machine Learning, Natural Language Processing, and much more
Produce informative, useful visualizations for analyzing data
Learning to analyze, answer questions, and derive conclusions from real-world data sets using the Pandas library
Perform common statistical calculations and use the results to reach conclusions about the data
Understand the basics of Numpy, which is one of the important analytical tools in Python
Learning how to build Predictive Models and understand the principles of Predictive Analytics
SPECIALIZED DOMAIN TRAINING
Students who pursue finance specialization at PIBM during their MBA & PGDM programs undergo complete finance modeling training. This includes collecting and representing relevant financial data about the businesses to make important calculations about the company.

The following aspects of financial modeling are covered in this process:

Training starts with learning the most effective ways to design, cross-check and structure financial models
Students get practical experience in various steps in building robust and flexible financial models
Training is provided on how to create and compare scenarios – base case, best case, worst case
Students develop an understanding of how to prepare realistic and reliable financial forecasts
Students also learn how to determine a fair value of a company or other assets
The use of various case studies helps to understand various types of modeling - Financial Modeling, Valuation, Modeling, Merger Modeling, and Leveraged Buyout (LBO) Modeling.




Chartered Financial Analyst (CFA) is one of the most reputed designations for investment management professionals. The students at PIBM are provided with training to clear the Level 1 of the CFA exam. PIBM students pursue this course to gain an in-depth knowledge of the investment industry and increase their efficiency to face competition thereby landing a job opportunity.

At PIBM, in the training program, finance experts and faculty members (certified CA) provide in-depth training on the CFA curriculum. Students who are willing to build a long-term career in banking, corporate or financial services domains are trained in Investment Analysis, Portfolio Strategy, Wealth Planning, Valuation, Financial Modeling, and more.




At PIBM, the students are given a better understanding about:

Balance sheet structure and terminologies
Practical understanding and training about how daily activities are impactful on a company's balance sheet.
Constant exposure to financial ratio analysis of companies from diverse sectors
---
Summary
Since its inception, the Pune Institute of Business Management has grown into one of the most preferred destinations for students seeking advanced Management Education. The advanced training techniques that are integrated with the industry-relevant IT tools and Certifications, enables the transformation of students into Industry-ready Management Professionals having confident, sharp & intelligent personality.
| | |
| --- | --- |
| | By PIBM |