PIBM Blog
Education

Does Not Only
Happen in the Classroom
PIBM's MBA & PGDM programs to build a lucrative career in Digital Marketing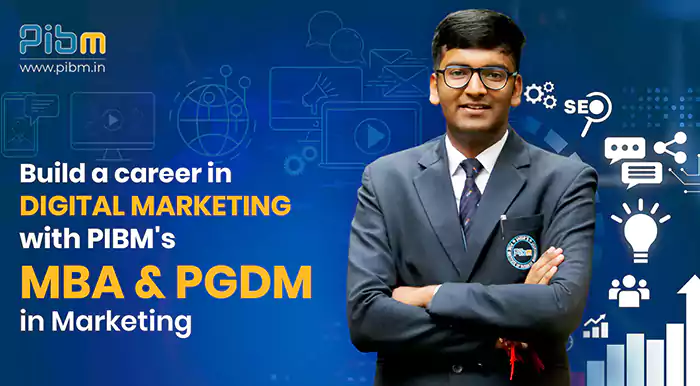 Education
---
Digital Marketing as a domain has gathered a lot of momentum in the past couple of years. Almost every company from diverse industries is increasing their budgets and efforts regarding Digital Marketing. One of the reasons a career in Digital Marketing is so exciting is that the field is constantly evolving as new platforms are introduced. Building experience in Digital Marketing encompasses nearly every aspect of a brand's online presence. As search engines release new updates, Digital Marketing managers assess how they affect website rankings. The entire marketing team then collaborates to develop a strategy.

In this scenario, whatever course you undertake in the marketing domain, be it a full-time MBA or a PGDM program, the focus should be on mastering the skills in Digital Marketing. The first and most important reason why PIBM pays so much attention to this domain is that there is a constant need for Digital Marketing professionals who have exposure and expertise. The corporate world is always in need of good Digital Marketing professionals who can help businesses grow.
Career options under Digital Marketing
It is almost a given that when you pursue any course, in particular, the first thing that you will wonder is what are the various job opportunities that are being offered in the domain. Similarly, this focus on digital marketing may make students wonder about job opportunities and salary structure. Some of the job opportunities include: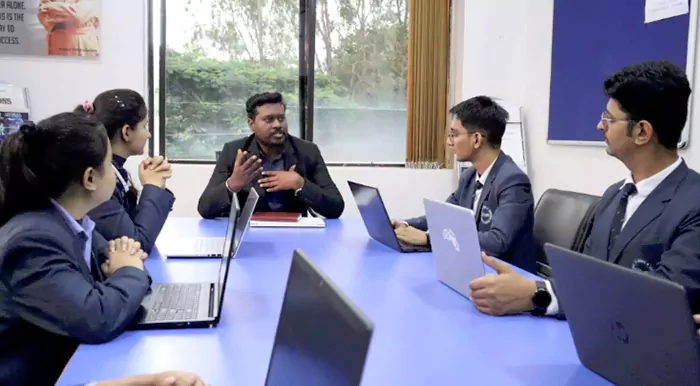 Social Media Optimization (SMO) & Marketing (SMM): The huge chunk of the prospective and current customer base for many companies there on Social Media. Thus, it becomes important to develop knowledge and skills on how to market the products and services on the most common social media platforms. The responsibilities include managing both the organic and paid marketing campaigns on Facebook, Instagram, LinkedIn, Twitter, and more.
Search Engine Optimization (SEO): Search Engines like Google, Bing, and more, are the first things where people go to find their answers. Thus, it is important for marketers to understand how to optimize the websites that can help them in placing their companies on the top of the search results list.
Search Engine Marketing: As a search engine marketer, it will be the responsibility to manage paid campaigns where just like the SEO, it is important to showcase the company and its products/services on search engine result pages through Ads. Also known as performance marketing, the various formats of Ads other than the basic search Ads are created and managed, like display, carousel, and videos.
Content Marketing: Content Marketing has become so important these days for companies that they are investing a huge amount of money to either outsource this function to agencies or hire content marketing experts for in-house teams. As a content marketer, it is my responsibility to ideate, research, and create diverse formats of shareable content on topics related to the company or other general trending ones. The formats can be videos, infographics, podcasts, articles, and so much more.
Email Marketing: Developing an effective email marketing strategy allows companies to reach and connect with their target audience in a personalized manner, increasing sales at a low cost. Having email marketing helps you as a marketer to reach your prospective and current customers in real time with targeted messaging.
Digital Marketing Analytics As a sub-domain under Digital Marketing, analytics has evolved a lot where the huge data being generated through websites, social media engagements, paid campaigns, and much more, needs to be analyzed to measure the effectiveness and performance. As a digital marketing analyst, your responsibilities include devising the strategy for future campaigns, analyzing the data & results, measuring the campaigns' effectiveness through various metrics, conducting web analytics, measuring the ROI of digital marketing budgets, and much more.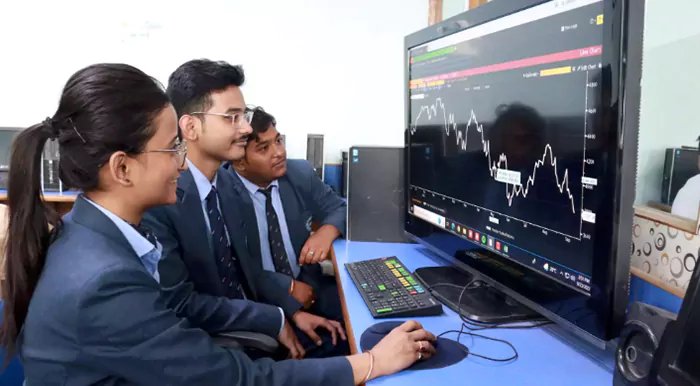 There are a lot of opportunities for a Digital Marketing professional. You can of course become an entrepreneur and start your journey. The salary prospect is promising with starting salary as a fresher with an MBA or a PGDM of 6-7 LPA. The more experience you garner, the better it will get with time with no limit on the highest salaries as a Digital Marketing Head.
Importance of MBA/PGDM in building a career in Digital Marketing
The obvious question is: Why is it essential to pursue a PGDM or an MBA program in marketing? The most important reason we advocate here is, to become a successful Digital Marketing professional, you have to get a clearer picture of marketing as a whole. As a student, you should know every bit of marketing before moving forward and laying out a plan for a particular company. The best thing about an MBA or PGDM in marketing is that it is very detailed and will give you a good understanding of diverse concepts such as consumer behavior, advertising, promotion strategies, digital channels, and so much more. It is important to take up a full-time program as the course focuses on all aspects of marketing and not just any one particular sub-domain.
How does the program prepare students for a career in Digital Marketing?
Now let us understand, as an institution, how does PIBM prepare students to build a career for themselves in Digital Marketing? The answer is straightforward:
Finance Analytics The thumb rule about curriculum designed at PIBM is that it should provide an exhaustive understanding of diverse job profiles as part of our profile-based training methodology. The most important focus here is to ensure that students understand the job functions under digital marketing like SEO, SEM, SMO, SMM, Content Marketing, Email Marketing, and others.
Hands-on training on Digital Marketing Tools Digital marketing is one field where you need to use tons of tools every day for conducting analysis, conducting research, measuring performance through conducting data analysis, running email marketing campaigns, planning & organizing calendars, and most important of all creating content. Hence, if you are not trained correctly, you will not know how to use them in a professional environment. PIBMs program has been formulated so that students get exposure to using all these tools. Some of the tools used are Google Ads, Google Analytics, Facebook Ads, Canva, Powtoon, video editing tools, and likewise.

Live Projects in Digital Marketing No matter how much theoretical knowledge you are given, it will never be fruitful if you do not have the experience of working on live projects. Hence at PIBM, many live project opportunities are provided to students in top companies, across functions like content marketing, social media, email marketing, and search engine optimization among others.
Internships & Placements in Digital Marketing PIBM is one of the top PGDM & MBA colleges in India known for top placements. At PIBM, internships and placement opportunities are provided in Digital Marketing to ensure that students gain exposure to working in a professional setting. The PIBM students, in recent years, have bagged amazing internships and final placements in diverse Digital Marketing profiles in top companies across sectors.
Placement records at PIBM
As an institute, we have always been in touch with some of the biggest multinational companies and corporate houses that constantly need professionals in the field of Digital Marketing. We have tie-ups with 650+ companies across industries. Most of our students have been recruited by big companies like Deloitte, Wipro, Accenture, Tata Housing, ITC, Dabur, Amul, Mahindra, and many more, for diverse job profiles.Many media houses also connect with us and provide students with fantastic job options in the Digital Marketing domain. We always believe that the work culture is also very important apart from the job role and salary. Each of the companies we have mentioned excels in this.
---
Summary
As an institution, we have always ensured that our students get the best-in-industry training to develop their skills and make them competent for the Corporate World. The job opportunities created by PIBM are promising and undoubtedly one of the bests in the field. At PIBM, the MBA or PGDM programs in Marketing are planned in such a way that an exhaustive focus has been on the Digital Marketing domain. The students are given a much more comprehensive idea about the field. There's a huge scope in this field and getting the right program from the right college will definitely ensure a great career in Digital Marketing!
| | |
| --- | --- |
| | By PIBM |