PIBM Blog
Education

Does Not Only
Happen in the Classroom
Regular MBA vs. Online MBA vs. Distance MBA: Making the Right Choice for Your Future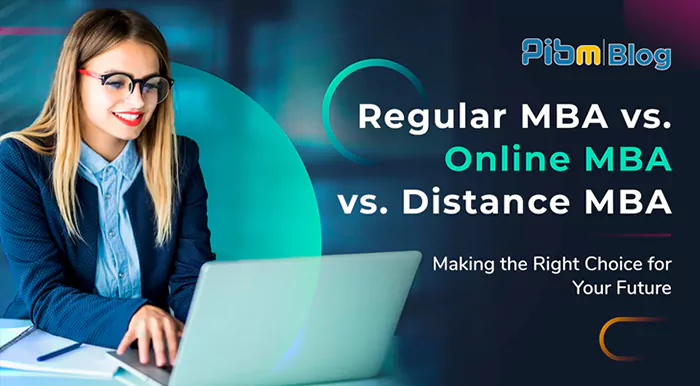 Education
---
Deciding to pursue a Master of Business Administration (MBA) is a significant step toward career advancement and achieving professional growth. However, with the evolving landscape of business management education, MBA aspirants now face a dilemma in selecting the most suitable learning format - the traditional Regular MBA, the modern Online MBA, or the flexible Distance MBA. In this blog, we will explore the differences and benefits of each option, helping you make a well-informed decision that aligns with your goals.
What is a Regular MBA?
Regular MBA course, also known as the full-time or on-campus MBA, is the traditional way of pursuing the much-desired degree. In this format, students attend classes physically at the college campus, engage in face-to-face interactions with professors and peers, and often participate in various extracurricular activities. Regular MBA courses offer a comprehensive learning experience and provide students with a rich network of connections that can be invaluable throughout their careers.
What are the Pros of Pursuing a Regular MBA Course?
The advantages of pursuing a regular MBA course are:

Regular MBA courses provide an immersive learning environment with real-time interactions.
Develops interpersonal & entrepreneurial skills through on-campus interaction with peers, faculty, mentors, and corporate professionals.
Get in-person networking opportunities with classmates, professors, and industry professionals.
Regular MBA courses give physical internship opportunities as they add value to your CV, showcasing real-world experience.
Provides access to on-campus resources, corporate events, libraries, and career counseling.

What are the Cons of Pursuing a Regular MBA Course?
The disadvantages of doing a regular MBA course are:

The course fee is generally very high.
It requires relocating or commuting to the campus, causing disruptions to personal and professional lives.
The regular MBA program is not for working professionals or those with other commitments.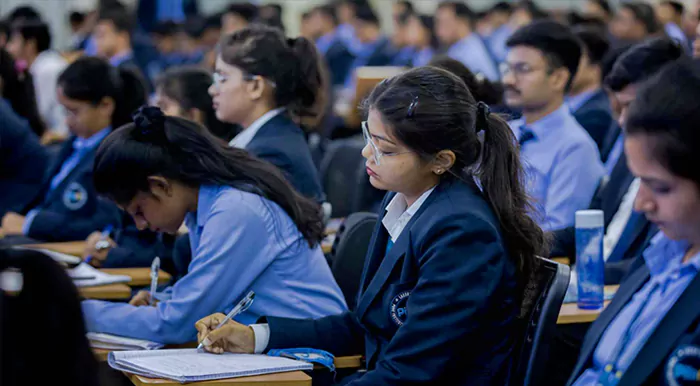 What is an Online MBA?
The rise of technology has given birth to online MBA courses, a flexible alternative that allows students to pursue their studies from anywhere with a working internet connection. Online MBA courses are designed to replicate the academic rigor of traditional MBAs while offering a more convenient learning experience. These programs utilize various digital tools, video lectures, and virtual classrooms to facilitate interactions between students and teachers.
What are the Pros of an Online MBA?
The benefits of pursuing an online MBA course are:

Online MBA courses offer flexibility to study from any location, enabling a better work-life-study balance.
Online MBA courses are Ideal for working professionals who can continue their careers while pursuing the degree due to flexibility of time and reduced study load.
These courses are often more affordable than Regular MBAs due to reduced campus-related expenses.
Online MBA courses often provide online Internship and placement opportunities if pursued from prestigious institutes like PIBM.

What are the Cons of an Online MBA?
The disadvantages of doing an online MBA course are:

Online MBA courses have limited real-time face-to-face interactions and networking opportunities.
Maintaining progress with an Online MBA course requires self-discipline and time management abilities.
Some employers may still perceive Online MBAs as less prestigious than Regular MBAs, although this perception has now changed.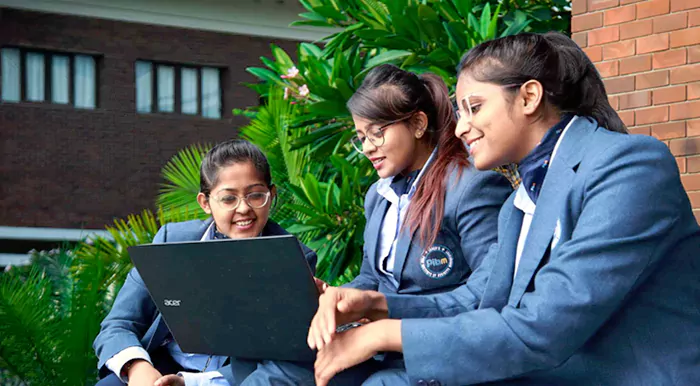 What is a Distance MBA?
A distance learning MBA, or MBA correspondence, is another alternative for students who prefer a flexible learning environment but don't have consistent access to the internet or prefer physical study materials. In this format, learning materials are provided through printed books or other offline resources. Students communicate with instructors via mail, phone, or occasional in-person meetings.
What are the Pros of a Distance MBA Course?
The benefits of pursuing an MBA through distance education are:

There is no strict reliance on internet connectivity, making it accessible to those in remote areas or with limited online access.
With self-paced learning, students can advance at their own speed.
Classes generally take place on weekends, so MBA distance education can be combined with part-time or full-time work commitments.

What are the Cons of a Distance MBA Course?
The disadvantages of doing a distance learning MBA are:

Distance learning MBA courses provide limited interaction with professors and peers compared to Regular and Online MBAs.
It also has slower feedback and support due to communication delays.
There are fewer opportunities for hands-on experience or experiential learning.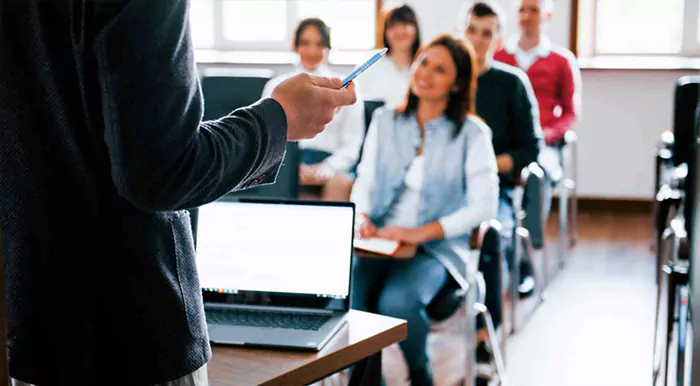 Regular MBA V/S Online MBA V/S Distance MBA
| Feature | Regular MBA | Online MBA | Distance MBA |
| --- | --- | --- | --- |
| Flexibility of Time | Since there is a fixed schedule of time every day, you don't have the flexibility of time to do other work. | You have the flexibility of time to pursue this course being a working professional but at times you might need to attend the live classes | You have full flexibility of time to work and pursue this course as classes take place generally during the weekends. |
| Attendance | Required for each class. | Required for live classes. | Not required. |
| Physical Presence | Have to be physically present in the classroom throughout the entire period of class. | Have to be virtually present during live classes. | Physical presence is required only while giving exams. |
| Student-Teacher Relation | Strong connection and networking as interaction takes place almost every day. | Teacher-student bonding is not as strong as a regular MBA. The only opportunity to interact are through live classes and doubt-clearing sessions. | There is very little opportunity for student-teacher bonding. |
| Internships | Generally, provide internship programs | Generally doesn't provide an internship program, but if you enroll in PIBM's Online MBA program, you can get internship opportunities. | Doesn't provide an internship |
| Placement opportunities | It provides placement opportunities. | Online programs generally don't come with a placement option, but with PIBM's Online MBA program, you get LOI at the time of admission and also placement opportunities in top MNCs. | It doesn't provide placement opportunities. |
| Course Fee | Generally higher with the average total fee being 10 lac | Not as costly as a regular MBA course, with the average total fee being 2-3 Lac | The course fee is similar to or lower than an Online MBA course. |
The New Age Hybrid Learning
Keeping the flexibility of Online MBA and the practicality of Regular MBA programs in mind, there has been a recent influx of Hybrid MBA or PGDM programs. These programs offer the best of both online and offline courses with the benefits of blended learning.

One such recently launched AICTE-approved Hybrid program is PIBM's PGDM Hybrid course which comes with a 6 month internship opportunity including placement assistance in numerous MNCs. Along with these, you will get live online sessions and physical on-campus classes as a part of the blended learning program. To join the revolution of the Blended Learning program offered by PIBM, click here.
Regular MBA or Online MBA or Distance MBA: Which One Shall You Choose?
The decision to pursue an MBA is an important one, and choosing the right format is equally critical. Whether you opt for the immersive Regular MBA, the flexible Online MBA, or the accessible Distance MBA, each format has its advantages and limitations. Consider your personal preferences, professional commitments, and future career goals while making the choice. If networking and campus experience are crucial, the Regular MBA course might be the ideal fit. For those seeking flexibility and convenience, an Online MBA can be a viable option. Meanwhile, the Distance MBA caters to individuals with unique circumstances and offline learning preferences.

Remember that the quality of the MBA program and its accreditation also play a significant role in your decision-making process. Whatever option you choose, dedication, hard work, and a thirst for knowledge will ensure a successful MBA journey, propelling you toward a rewarding and fulfilling career in the dynamic world of business.
Important FAQs
How do I check whether the degree from a distance learning MBA or MBA correspondence will be recognized?
Check whether the University or college where you are pursuing your MBA course is approved by UGC, DEB, AICTE, and more. These recognitions add authenticity to your MBA degree.
Which degree is better, a regular MBA degree or a correspondence MBA degree?
A regular MBA is generally valued for the learning experience you get along with the internship and corporate interface that the university provides. So the course fee is also much higher for a regular MBA. Nowadays, the value of a Distance MBA course has also considerably increased as people who already have work commitments are enrolling in these courses for better professional development.
Is an Online MBA as good as a regular MBA?
A regular MBA and an Online MBA differ in their mode of teaching and several other facilities like access to on-campus resources, networking, internship, and placement opportunities which are generally provided in a regular MBA. But with PIBM's Online MBA program, you get internship and placement opportunities.
Does distance MBA have value?
Yes, pursuing an MBA course in any format opens more career opportunities. Whether it is a Distance MBA or an Online MBA, it is worth all your time and money as most working professionals pursue them.
Is an Online MBA worth it for freshers?
Yes, an Online MBA is totally worth it for freshers as it opens a lot of career opportunities in managerial positions. Some Online MBA programs like PIBM's PGDM Hybrid program provide internship opportunities which also increases chances of employability.
---