Confidence Building
Unique Training

with Vision Integrity & Commitment to Serve the World
Confidence Building @ PIBM
---
Corporate World today demands Management Graduates having not only Knowledge & Skills but also who are Smart, Sharp & Confident. Confidence is one of the most important contributors to performance in the corporate world because a person may have all of the ability in the world to accomplish a goal, but if he/she doesn't believe in himself/herself to have that ability, they won't use that ability to its fullest extent in pursuit of success.
PIBM takes initiative in preparing the students to take on any challenge with Confidence. Rigorous training on improving Business Communication, continuous improvement of Presentation skills and thorough preparation for Placement process which includes Aptitude Training, Mock GDs and Mock PIs, ensures PIBM students to gain the required confidence to become ready to enter the Corporate World.
Presentations
At PIBM students are given special attention to develop presentation skills. So, after every topic, students are required to give presentation in front of panel consisting of the respective subject faculty and a Corporate Head from the industry. Students are evaluated in terms of knowledge, analytical skill, communication skill and IT skills. They are given comments on what went wrong and how they can improve.
The purpose behind the vigorous absorption process schedule, is to increase their overall skills and thus self-confidence. A student undergoes 50+ such presentations in a semester which boosts their confidence and sharpen their overall presentation skills.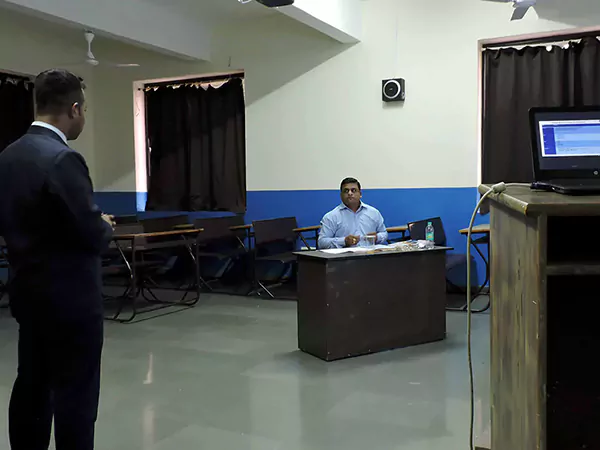 Students giving presentation to Mr. Balasubramanian, Sr. Sales Manager - Amazon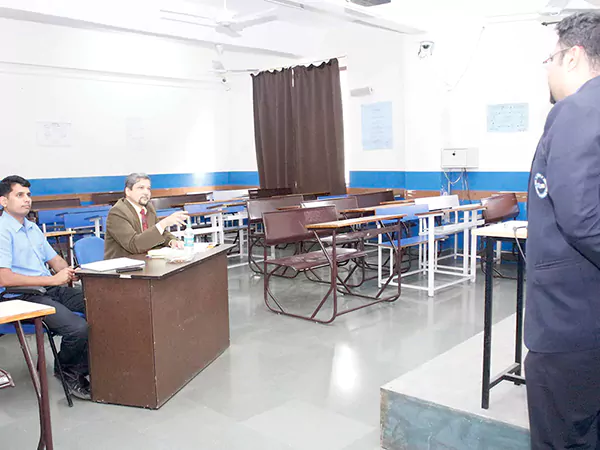 Students giving presentation to Mr. Hemant Talathi , CFO - Basco Paints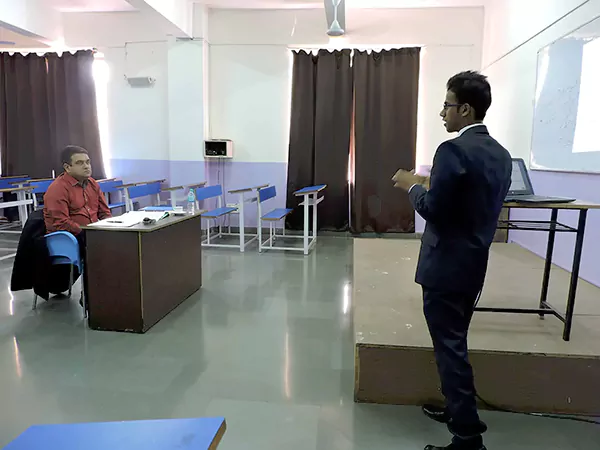 Students giving presentation to Mr. Subhashish Mitra, Director HR - Ocwen Financial Corporation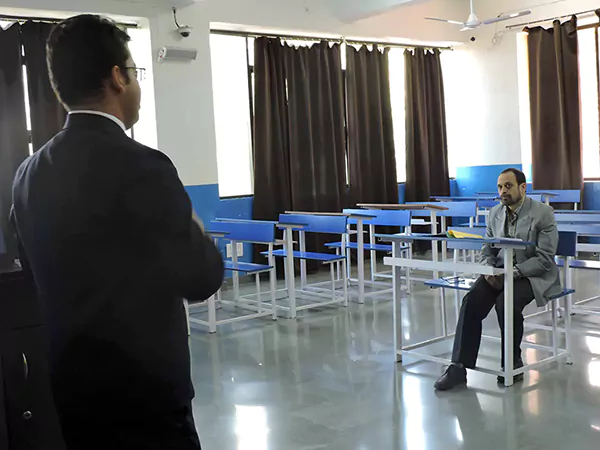 Students giving presentation to Mr. Abhay A. Joshi, Finance Head - One Business Group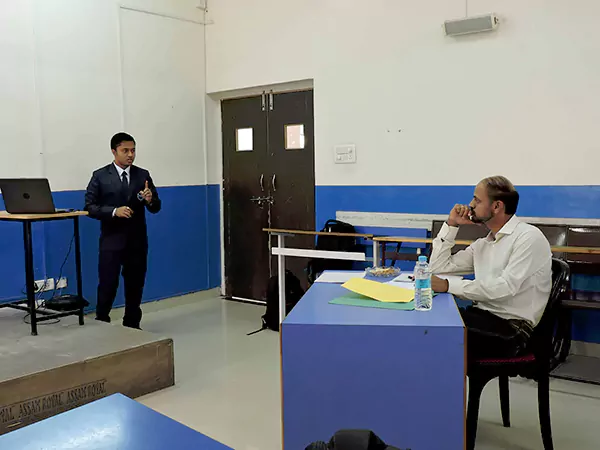 Students giving presentation to Mr. Ashok Iyer, Head Operations - I Research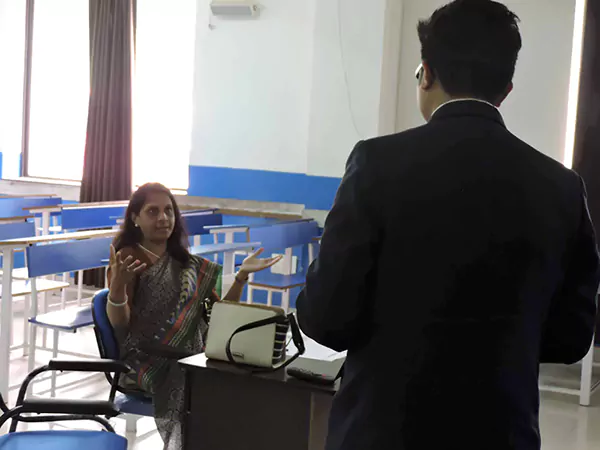 Students giving presentation to Mr. Kapila Rathor, Area HR Head - Shoppers Stop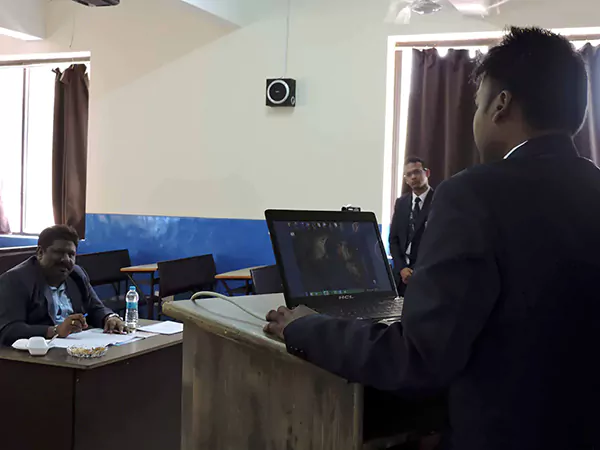 Students giving presentation to Mr. Arko Ray – Distribution, Channel Management - TATA Green Batteries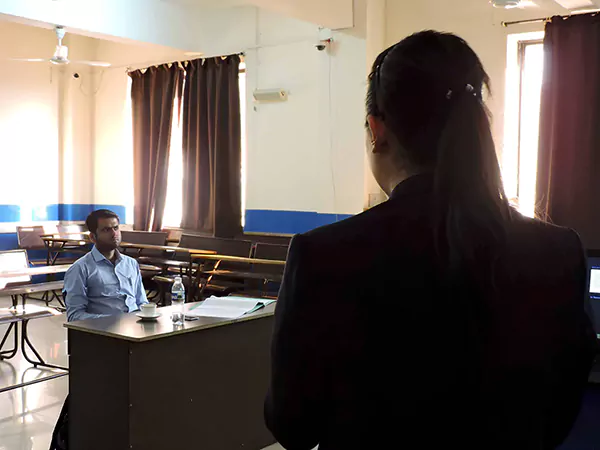 Students giving presentation to Mr. Naveen Dudai, Store Manager - Big Bazaar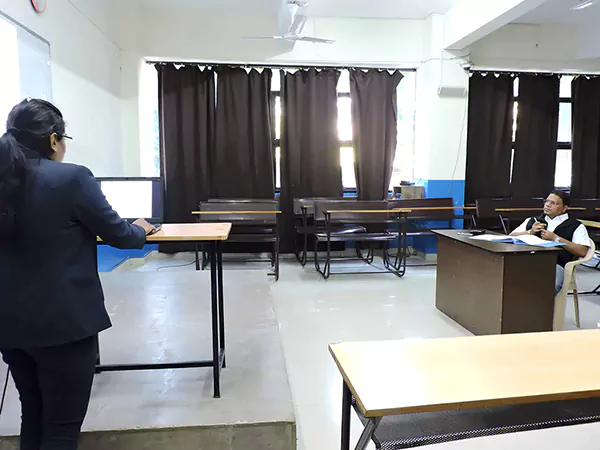 Students giving presentation to Mr. Rajendra Raut, GM HR - WNS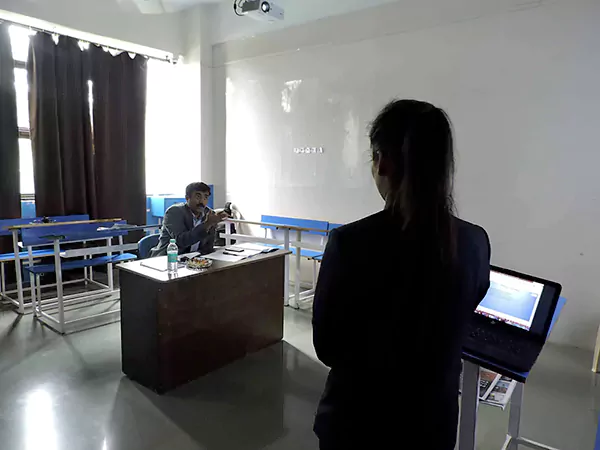 Students giving presentation to Mr. Nitin Daangal, Head HR - Voith Industrial Services India Pvt Ltd
Students giving presentation to Mr. Nizamuddin, General Managerr Sales - Bisleri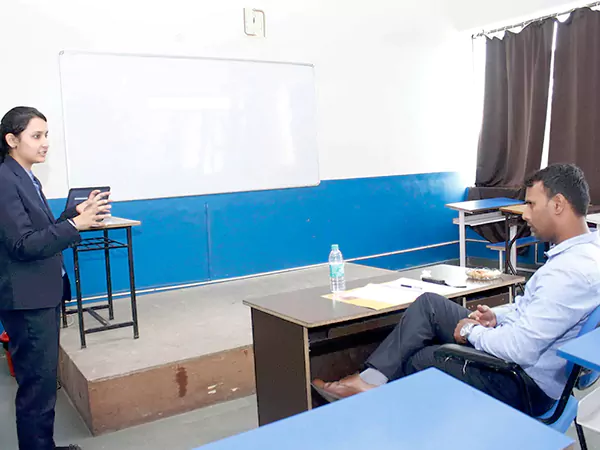 Students giving presentation to Mr. Parag Kandekar, Director - emSphere Technologies Pvt. Ltd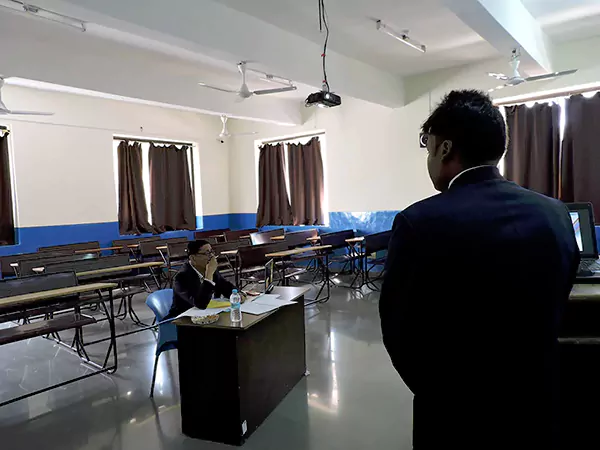 Students giving presentation to Mr. Shashank Jagirdar, Director HR - DHL Pvt. Ltd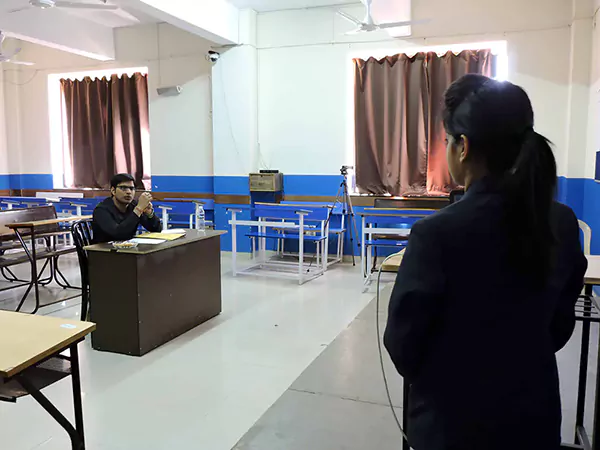 Students giving presentation to Mr. Shrinivas Mishra, Sr. Manager HR - Pantaloons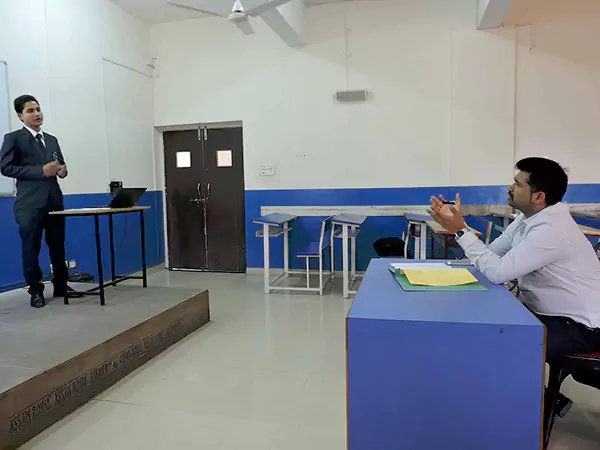 Students giving presentation to Mr. Srijan Shrivastava, National Manager Corporate HR - Dabur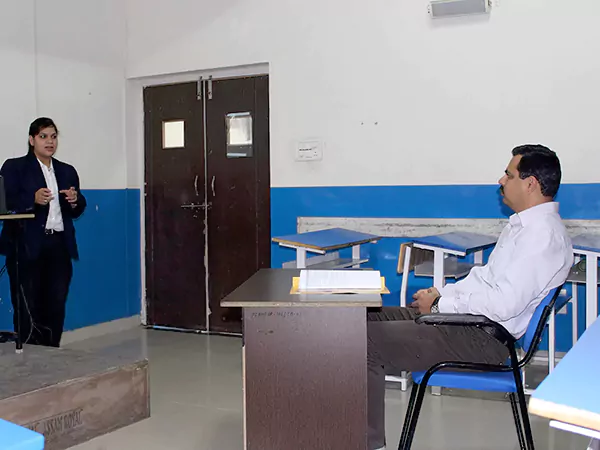 Students giving presentation to Mr. Vikrant Kadam, National Head Quality Control- India at Kantar
Students giving presentation to Mr. Vishal Bhargava- Head- Human Resources,IR & Administration- Repro India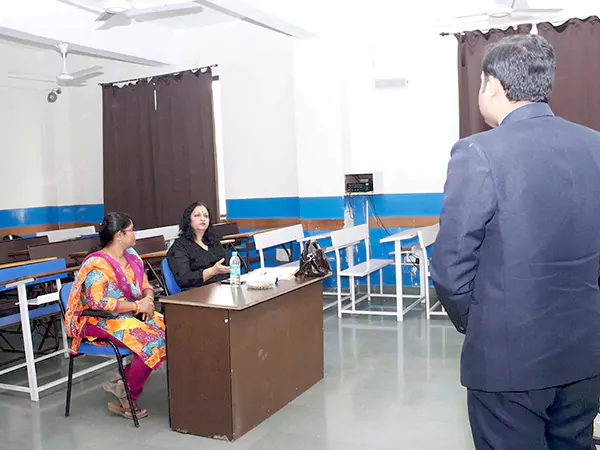 Students giving presentation to Ms. Premlata Mangudkar - Senior Manager - Talent Management - Harbinger Techventures Pvt. Ltd