MBA in FinTech
Beyond

the Mainstream Classroom Education
The Financial Services industry is currently glimpsing a huge transformation driven by inventive technologies such as Blockchain, Artificial Intelligence, Cloud Computing, and Mobile Computing. MBA in FinTech Program required people with the relevant skill sets and an understanding of how emerging technologies could be implemented in the financial services. This curriculum prepares students to comprehend, analyze, and successfully utilize emerging financial innovations, allowing them to participate in the new Fintech revolution.
PIBM has developed the program which is industry-aligned and experientially oriented. Through rigorous training on improving Communication, Presentation & IT skills, the program is not only designed to provide students with advanced knowledge of Business Management and the Corporate World but also to shape their personalities. Our PG programs are complemented by important certification programs that make our students Industry Ready with all the skills and tools needed to succeed in the corporate world.
PIBM offers the following course in the Pune Campus:
MBA in FinTech
(Master of Business Administration)
Affiliated to Savitribai Phule Pune University
Program Objectives
---
The Post-Graduation program at PIBM is designed to fulfill following Program Objectives(PO):
| | |
| --- | --- |
| | The program curriculum is designed to provide students with the knowledge and skills they need to develop various strategies based on critical analysis and lead to long progress. |
| | With the FinTech Program, students will be able to describe and assess various organizational procedures and approaches. |
| | Students will learn to communicate effectively in cross-cultural and technologically driven environments. |
| | Students will be able to work effectively with others in an organization and lead the achievement of organizational objectives. |
| | Students will be able to recognize entrepreneurial possibilities and leadership abilities for starting, managing, and growing businesses. |
| | In a real-world scenario, students will be able to apply business efficiency tools and concepts. |
| | In a globalized environment, students will be able to develop cultural awareness and value diverse points of view. |
Program Educational Objectives

Business Acumen
---
Leadership, Strategic Thinking, and Interpersonal Skills.

Proficient and Technical Business Competency
---
Analytical Skills, Problem-solving Abilities, Domain Knowledge, Communication Skills, and Decision-making Skills.

Innovation
---
Critical Thinking, Extensive Research, Entrepreneurial Mindset, and Creativity & Innovation.

Social Responsibility
---
Positive Attitude, Cultural Awareness, and Ethical Approach.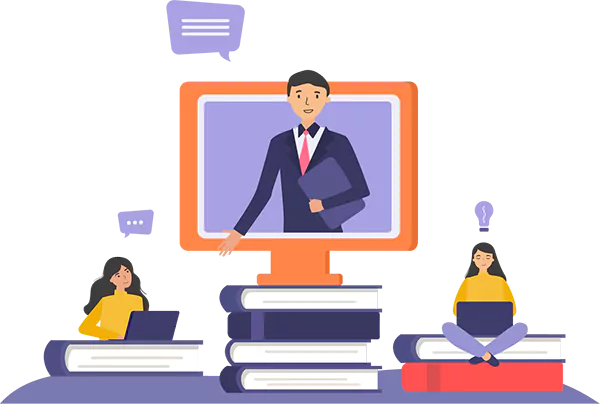 Program Features
---
Corporate Connect - Business Conclaves, Corporate Events, Industry Visits & Corporate Mentorship Program.
Live Business Projects, Winter Internship & Summer Internship.
Each semester, students give presentations to develop their presentation skills.
Professional Certification Programmes are offered by National, International organizations, Apex bodies, Chambers of Commerce, and many more.
Strong Placement Preparation

| | |
| --- | --- |
| | Aptitude Training with 100+ tests each semester |
| | 50+ Mock GD sessions & 100+ Mock Interviews by Corporate Panelists |