International Conference 2023
Corporate Events

- Learn from 550+ Business Leaders
PIBM's 6th International Conference Unveils Insights for Sustainable Transformation
---
Date: 25th and 26th August, 2023
Venue: PIBM Auditorium
The Pune Institute of Business Management (PIBM) successfully concluded the highly anticipated 6th annual International Conference, a two-day conclave that brought together thought leaders, experts, and professionals from diverse fields and across the world to discuss and debate on the theme of 'Agile Business in the Midst of Disruptions for Sustainability and Inclusivity'. The conference, held at the PIBM Pune campus, featured a lineup of distinguished keynote speakers both from Academia and Industry who shared invaluable insights on the topic, fostering a spirited atmosphere of knowledge exchange and collaboration.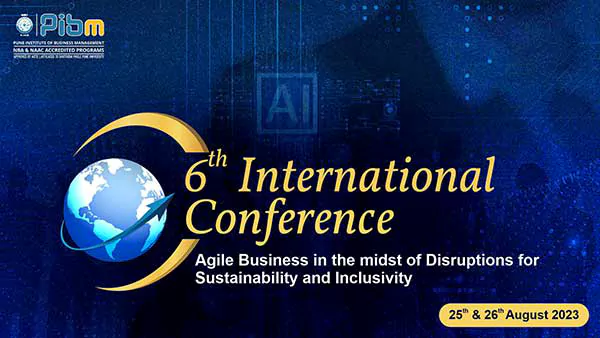 Dr. Bhimaraya Ambanna Metri
Director
IIM Nagpur
Set the tone by discussing the need for businesses to adapt to changes and disruptions, quoting Gautam Buddha's teachings on embracing change as an integral part of life. He emphasized the importance of educating, innovating, and adapting to evolving paradigms in the business landscape. Dr. Metri also stressed the significance of critical thinking, creativity, and adaptability while cultivating strengths and addressing weaknesses in both individuals and organizations.
---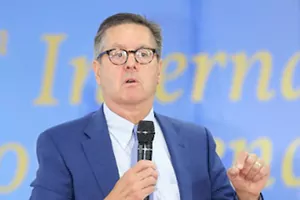 Mr. Timothy James Raynor
Director
the University of Bridgeport
Took the stage to highlight the power of education, innovation, and adaptation in the face of disruptions. He underscored the potential of monetizing threats by converting them into business opportunities and resonated with Dr. Metri's emphasis on agility and innovation as crucial drivers of sustainability.
---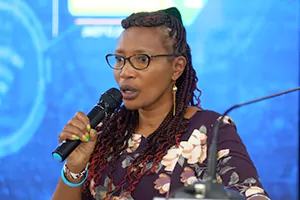 Dr. Dorothy Gatwiri Kirimi
Dean - KeMU
Kenya
Explored the convergence of sustainability and leadership, discussing the responsibility leaders have towards society. She highlighted the significance of effective communication, servant leadership, and inclusive decision-making.
---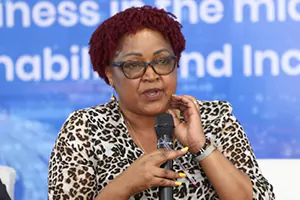 Dr. Susan Laimaru
Principal
Kenya Methodist University
Delved into the intersection of sustainability and leadership, discussing the accountability leaders have towards society. She highlighted the need for leaders to communicate their vision effectively, act as servants to their teams, and promote inclusivity in their decision-making processes.
---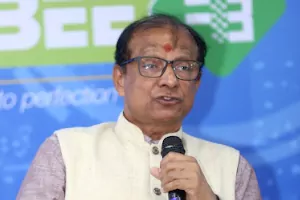 Dr. Pawan Kumar Singh
Director
IIM Trichy
Emphasized the importance of education, innovation, and adaptation in the face of disruptions. He urged leaders to cultivate a broad range of competencies, from critical thinking to ethical decision-making, to navigate an ever-evolving landscape.
---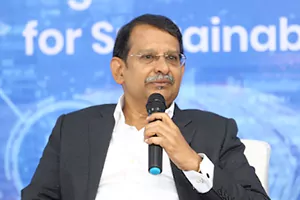 Dr. Prafulla Agnihotri
Director
IIM Sirmaur
Discussed the interconnectedness of sustainable practices and leadership. He underscored the value of ethics, innovation, and inclusivity in decision-making processes, fostering a harmonious balance between organizational growth and societal progress.
---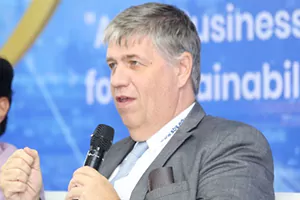 Dr. Bert Wolfs
Academic Dean
Swiss Business School
Delved into sustainable innovation, advocating for practices such as reconfigurable computing and hardware recycling. He encouraged the integration of sustainability in the design and manufacturing phases and highlighted the balance between business profit and societal well-being.
---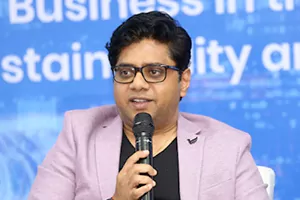 Mr. Abhijit Puri
Senior Director
LTIMindtree
Emphasized the essential connection between sustainability and a circular economy. He advocated for integrating sustainability practices into the design phase itself and engaging with suppliers to ensure sustainable sourcing. He discussed the challenge of consumer confusion between sustainable goods and cheaper alternatives, highlighting the need for transparent communication.
---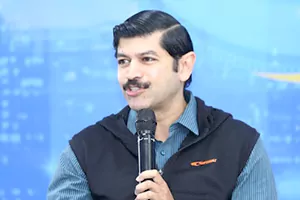 Dr. Aditya Abhyankar
Dean of the Faculty of Technology and Professor
Savitribai Phule Pune University
Shared insights into sustainable practices in the electronics industry. He advocated for reconfigurable computing and hardware recycling as solutions to address electronic waste. Dr. Abhyankar also stressed the importance of aligning sustainability with the principles of science and spirituality for long-term growth.
---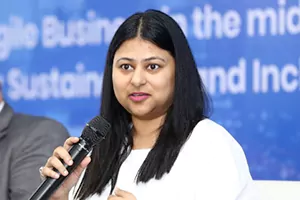 Ms. Neha Bhushan
HR Director
Talent Inc
Addressed the significance of upskilling employees in sustainability practices. She discussed the challenge of balancing economic sustainability with environmental concerns, emphasizing the need to consider long-term goals over short-term profits.
---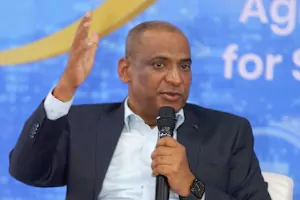 Mr. Kishor Kenche
Country Head HR
Brembo Brake India Pvt.
Emphasized the value of embracing change and adapting swiftly, advocating for a proactive approach to challenges. He underscored the importance of fostering a culture of innovation to ensure sustainability and growth.
---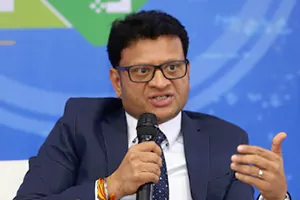 Mr. Sandeep Mahajan
HR Director
ASSA ABLOY India
Highlighted the integral connection between sustainability and a circular economy. He discussed the need to minimize waste and maximize production efficiency. Additionally, he addressed the consumer dilemma between sustainable products and cheaper alternatives, stressing the significance of transparent communication.
---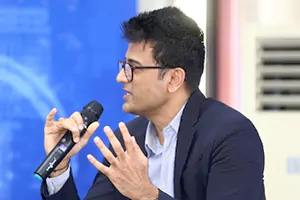 Mr. Pradeep Chavda
HR Transformation Director & Director HR
Sodexo
Shared his insights on the dual challenge of reducing waste while optimizing production processes. He also navigated the complexities of consumer decision-making, acknowledging the confusion between sustainability and cost-effectiveness.
---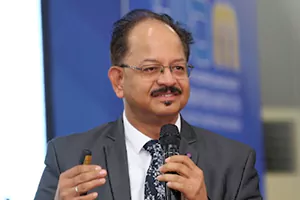 Prof. Naseem Abidi
Professor & Dean
Skyline University Sharjah
Enlightened us on the spectrum of management, from the art and science of leadership to fostering holistic wellness. He elaborated on principles of effective management, underlining the roles of planning, organizing, staffing, and coordination.
The 6th International Conference at PIBM proved to be a platform for global minds to share perspectives on creating agile and sustainable businesses. The MBA & PGDM batch of PIBM left with a deeper understanding of the strategies and values required to navigate disruptions, champion sustainability, and foster inclusivity in today's dynamic business landscape. The conference further solidified PIBM's commitment to nurturing future leaders equipped with the knowledge and mindset to drive positive change in the corporate world.