PIBM Blog
Education

Does Not Only
Happen in the Classroom
How does an MBA help you build a Project Management Career?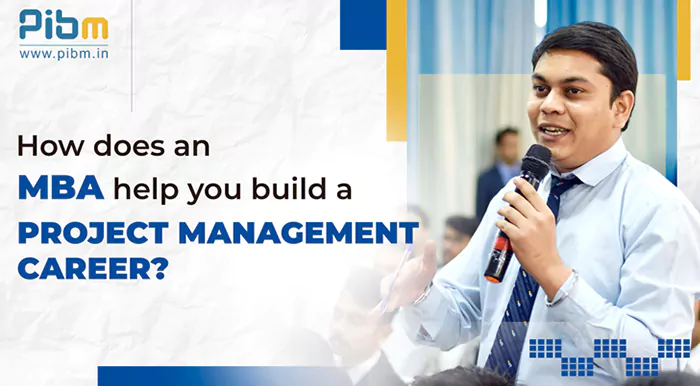 Education
---
Are you considering an MBA to boost your Project Management career? If so, you're in the right place! This article will discuss the ins and outs of applying an MBA to your project management career, including the potential benefits. We'll also explore how it can help you build a strong foundation for success.
If you're considering a career ahead in the field of project management, you may wonder if an MBA is the right choice.

So, what are the benefits of pursuing an MBA before starting a career in Project Management? Here we have listed some of the most significant benefits:
Enhanced Business Knowledge
MBA program in Project Management provides students with a comprehensive understanding of business concepts, theories, and best practices. This knowledge can be beneficial in project management as it helps to better understand the business and domain context in which diverse projects operate.
Improved Leadership Skills
Project management requires the person to be leading a team toward a common goal. An MBA program in Project Management can help students develop the leadership skills required to manage a team effectively, including business communication, conflict resolution, and decision-making skills.
Specialization Options
Many MBA programs offer specializations in project management or related fields such as operations management, supply chain management, logistics management, resource management, and technology management. These specializations can help students to develop specific skills and knowledge related to project management.
Increased Employability
An MBA degree in Project Management is highly valued by employers around the world and can increase the chances of being hired for similar roles or other leadership positions. An MBA can also lead to higher salaries and greater career advancement opportunities.
Business Networking
Lastly, an MBA can provide you with valuable business networking opportunities. Choosing an MBA college with the best placements is vital. Many top business schools have strong alumni networks that can help you get your foot in the door at top companies. If you're looking to launch your project management career at a well-known company or an MNC, an MBA may give you the necessary connections to make it happen.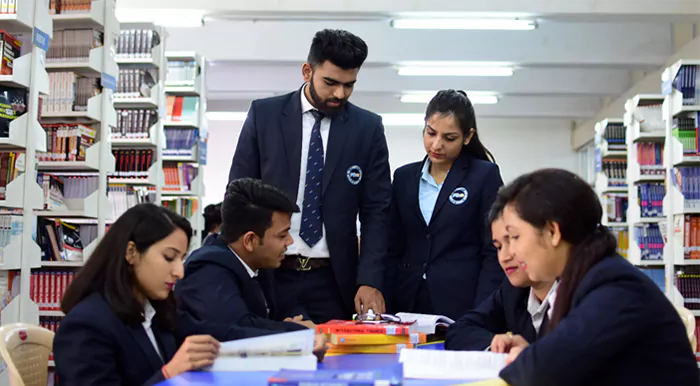 Choosing the right MBA program and how it can benefit your career
There are a few different types of MBA programs, each with its focus. The most popular type of MBA program is the general management program with project management as a specialization, which gives students a well-rounded education in business administration. Other popular types of MBA programs include finance, marketing, international business, HR, operations, and more.

While each type of MBA program has unique benefits, all MBA programs can help improve your career prospects. An MBA can give you the management skills and knowledge you need to be a successful project manager. It can also help you network with other business professionals and make valuable connections.

If you're considering pursuing an MBA, research to find the right program for you. Then, consider your career goals and what type of program will best help you achieve them. With an MBA, you can take your career to the next level.
Types of MBA programs:
There are three main varieties of MBA programs:
Full-time MBA programs: These courses are typically two-year programs taken up by students who need to hold up a full-time job. It is mostly in the form of a general management program but many top B-schools in India have started offering MBA programs designed for a particular specialization. One such example is MBA in Project Management offered by only a few colleges or top B-Schools.
Part-time MBA programs: These are designed for working full-time individuals who want to pursue a Master of Business Administration degree while continuing their job. These courses are scheduled in the evenings or on weekends to accommodate the participant's work schedules. It takes three to six years to earn an MBA through a part-time program, depending on the number of classes taken per semester.
Executive MBA programs: EMBA programs are generally reserved for more engrossed professionals. It is a well-balanced combination of intense in-person sessions with home-based work. Here the work experience of the individual plays a vital role. Certainly, the higher education sector is undergoing a significant transformation. The criteria for admission into an Executive MBA program have shifted from its original purpose of attracting senior executives. It's now common to find full-time MBA students and part-time students in the same classes.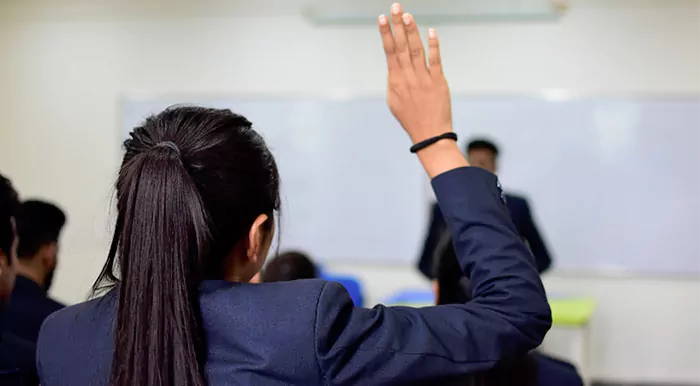 Tips for applying for a Project Management job with an MBA
If you are applying for a project management job with an MBA, here are some tips that can help you stand out from other candidates:
Highlight your MBA in your Resume and Cover Letter: Make sure it emphasizes your MBA degree and how it has equipped you with the skills and knowledge required for project management. Highlight any relevant courses or specializations you have completed.
Showcase your Leadership and Organisational skills: Be sure to showcase your skills and experience in these areas, particularly in your work experience and any project management-related roles you have held.
Demonstrate your Analytical skills: Project management requires strong analytical and problem-solving skills. Show how you have used your analytical skills to solve problems in previous roles or during your MBA program.
Use relevant Keywords: Many recruiters use Applicant Tracking Systems (ATS) to screen resumes for relevant keywords. Research the specific job description and incorporate relevant keywords and phrases to ensure your application passes through the initial screening process.
Leverage your Network: Use your MBA program and alumni network to connect with people working in project management roles. Seek advice, guidance, and referrals from those with experience in the field.
By following the above tips, you can increase your chances of securing a project management job with an MBA. Remember to emphasize your skills, experience, and education, and demonstrate how they align with the specific job requirements.
Conclusion
A Master of Business Administration (MBA) in Project Management can be invaluable to any project manager's career. With a thorough understanding of the principles behind business and management, MBA holders will have access to a more comprehensive range of skills that could help them progress in their careers.

Ultimately, investing in an MBA is likely to pay off with greater job opportunities and higher salaries for those seeking success in project management fields.

One of the best institutes you can choose for an MBA in project management in Pune is PIBM (Pune Institute of Business Management). PIBM's MBA in Project Management is a 2-year full-time program and is affiliated with Savitribai Phule Pune University. PIBM is an NBA and NAAC-accredited Institute and ranked in the top 100 B-Schools in India by NIRF 2022 ranking. So, enroll now and take your first step toward a brighter future.
---