PIBM Blog
Education

Does Not Only
Happen in the Classroom
What is the career scope after a PGDM or an MBA in HR?
Education
---
Introduction
Human Resource Management is the backbone of any organization in creating a skilled and knowledgeable workforce. In the extremely advanced, turbulent, and unsure context that companies face these days, the conceptualization and execution of effective human resource management practices cannot be prioritized enough. To survive, it is fundamental that organizations attract, develop, inspire and retain extremely competent individuals.

This additionally needs extremely competent human resource professionals who possess a holistic understanding of business, society, and governments and are well-equipped in all aspects of Human Resource Management. It is a key business function within all massive and tiny organizations. HR professionals are well-revered across all industries as they act as a bridge between the corporate and its staff.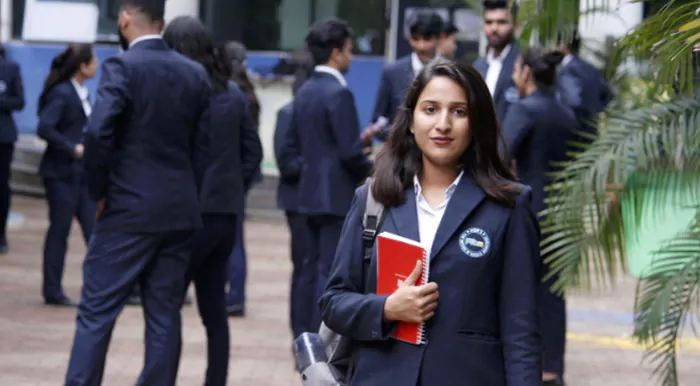 The PGDM or MBA in HRM from the best MBA colleges in India provides students with a strong groundin alt="PIBM What is the career scope after a PGDM or an MBA in HR Blog "g in Human Resource Management theory and follows, woven alongside, a holistic business perspective with moral and social sensitivity. A PGDM or an MBA degree is the stepping stone to achieving an excellent career in Human Resources, a novel mix of business strategy and employee management -- this distinctive career field provides you with the chance to form a productive and fulfilling work setting for employees at any business.
Why HR is important?
Every company has to hire HR professionals to handle employees at work, management tasks like appraisals, training & development, benefits, learning, salaries & compensation, performance management, recruitment & selection among other important tasks. Primarily, of course, HR must confirm that everyone's activities adhere to company policies. The master's degree in HR from the best colleges for MBA in HR introduces a diverse set of skills to solve issues within the ambit of human resources function. The career path of an HR professional per se is a fulfilling and pleasing one. Human resources comprise multifaceted roles that empower companies to leverage their employees' strengths for mutual structured growth. An HR personnel has to have a good variety of skills to effectively perform key human resource functions.

The HR department in any organization will be its ace if used strategically. The functions of HR ought to specialize in the company's greatest resource of all – its staff.
Why is HR Important for Management?
Management Development and Training: One way to be an organization resource number is to assist managers to be higher managers, which successively can facilitate stopping or eliminating distractions for your staff. Employees don't leave unhealthy firms, they leave unhealthy bosses. Sensible managers are crucial to a good organization, however, most have to be compelled to find out how to be effective. The role of HR in a company is to assist, develop and coach managers to try to be more effective and productive in their respective job roles. HRs role is to advise and assist management on the way to manage employees and contend with tough things. The rationale why HR is very important in serving managers is that if they're able to manage effectively, issues that arise won't intensify to the level of distraction for employees.

Keeping Management focused on their Job & Goals: HR is vital for managers so that they keep their focus centered around their job. There are loads of latest regulations that come each year and affect businesses. One role of HR in a company is to unravel the byzantine employment rules using their experience and advise management on how this affects the business. They then update and implement certain business practices, so that the company is compliant.
Hiring Strategically, Hiring Right: Another way HR is important for management is that it needs to assist with strategic hires. We believe recruiting is the favorite manner for HR to create a sway on the organization. Hiring right suggests reduced turnover & attrition and increased retention. It suggests finding high-potential candidates who can perform better. It additionally suggests not hiring drawback workers, to begin with. HRs execute this by a scientific interview method that probes for work ethic, attitude, aptitude, and motivation, additionally to deciding if they need the correct skills for the task.
Why is HR Important for Employees?
An HR is an advocate for workers and employees. The function of an HR professional is to make certain that each employee is treated fairly and equitably and that the objectives of the business are balanced against the wants of the employees. For identical reasons listed above, employees conjointly build gains. Employees profit once managers are trained well and know how to be smart managers. Employees conjointly profit once the corporate hires right because this means they need fewer colleague problems to contend with. The role of HR in a company affects all significant facets of the organization.
Responsibilities of Human Resource professionals
HR functions play an important role in the growth and development of an organization as they guarantee adherence to the foundations and laws and smooth functioning. HR starts with formulating sturdy policies for staff, the senior management team, and the organization as a whole. This team is accountable for binding varied aspects of the organization to make sure progress is seamless. Core HR functions embrace job analysis and style, hiring and choice, coaching and development, compensation and advantages, succession designing, employee engagement, and more.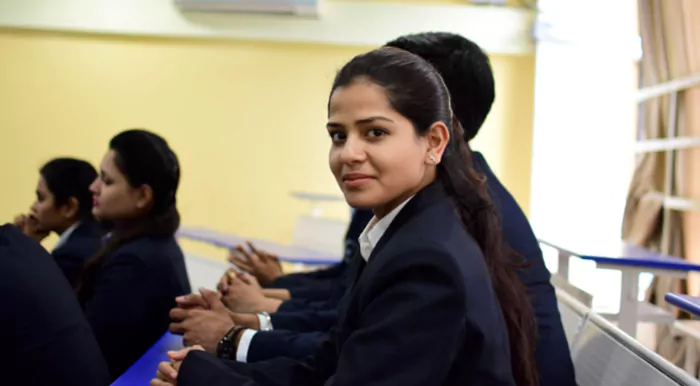 Functions of an HR Professiona
HR Generalist
Human Resource Planning
Recruitment & Selection
Performance Management
Learning and Development
Rewards and Recognition
Compensation and Benefits
Policy Formulation
Employee Engagement
Growth and Succession Planning
Talent Management
Workforce Management
Why pursue PGDM or MBA in HR?
A PGDM or an MBA in HR (Human Resources) is one of the core specializations of management courses and is an interesting and stimulating program. It is a 2-year program where the students are skilled and provided with domain knowledge about strategic HR management and human resource development. Students learn about the cultural, social, and economic factors that influence organization & employees' relationships. A human resource manager is the most significant part of any organization/company as he/she manages and looks out for the right men in any organization. A Master of Business in HR can assist you in the following areas:
Developing Organizational Behavior: Since HRs have to counsel organizations with the aid of management, a PGDM or an MBA in HR will instruct you about financial motivation, gain the right behavior towards problems, and effectively communicate with the management and employees. These facets are of crucial implication, which segregates a good HR from an exceptional one.
Job Exposure: With a PGDM or an MBA in HR management, you can be the exceptional one in the aspirant pool as it will bolster your profile and help you choose the next step from the HR generalist role. Simply put, a master's degree in HR would help you leverage as an HR Manager, HR Director, President of HR Operations, or CHRO.
Gaining Insights: A PGDM or an MBA in HR will participate in personal and professional growth. You will be perceived to have a more focused education to comprehend new business acumen, procedures, and regulations. You'll learn problem-solving ideas, which you can then implement in the real world. Also, your knowledge of workplace learning and organizational psychology will play a key role post your MBA.
Comprehending an Organization's Psychology: A PGDM or an MBA in HR will help you understand the needs of the employees and the requirements of the executives and act as a bridge. With a master's degree, you will get insight into your company's purpose and objective and gain a deeper understanding of the various verticals of the organization. This understanding will be a decisive factor that will help your company reach its goals.
Improved Salaries: A PGDM or an MBA in HR will also mean higher attractive salary packages, considering you secure a PGDM or an MBA from one of the top MBA colleges in India with the highest placements. PGDM and MBA students are offered more pay packages worldwide based on their merit, domain knowledge, and the transferable skills they bring to the table.
What are various HR Job Profiles?
The job of HR managers is challenging and self-gratifying. They need to act as a bridge between the employer and the employee. On one hand, their jobs demand them to hire skilled workers, and on the other, they look after the well-being and benefits of employees. They also provide training, supervise the work, and negotiate the salary & compensation of employees. Some of the most important job roles in human resources management are:
HR Generalist: The job of an HR generalist revolves around administering compensation and benefit plans, managing talent acquisition, assisting in recruitment and selection processes, managing employee onboarding process, helping in training & development, and many more.
Staffing Manager: The staffing manager plays a vital role in the company. His or her job demands to take all the necessary decisions regarding employees of the company. They are also responsible for framing the recruitment policies, promotional policies, and policies relating to transfer and training.
Recruitment Manager: Another key position occupied by a management graduate with a PGDM or an MBA in HR is recruitment & selection. The job of a recruiter entails testing the candidate's domain skills and choosing the ones who are well-versed in various aspects as per the requirements of the job role.
Compensation Manager: The job of the Compensation Manager is to take care of the financial matters of the company. They play an important role in determining and managing the salary of employees. They are also well-versed with the laws and acts related to wages and labour. They must ensure that the salary the company offers to its employees adheres to laws and regulations. They also decide on the bonus and other benefits given to employees.
Employee Relations Manager: The Employee Relations Manager fills the gap between the employer and the employee. They act as a correspondence between the two. They listen to the complaints and grievances of the employees and try to settle disputes between the employer and the employee. They also arrange for talks and discussions between the employer and the staff or trade union to settle disputes between them.
Training and Development: This is the most coveted job for all management graduates in HR. The manager for training and development in an organization arranges and conducts training programs for the newly recruited employees of the company. Their job demands them to identify skill gaps in the employees and carry on the training program smoothly so that the staff can successfully contribute to the growth of the company.
---
Summary
Management graduates with a master's degree like a PGDM or an MBA in Human Resources are one of the most demanded professionals in the global corporate world. An HR professional plays a vital role in ensuring the success of any organization irrespective of its sector or industry. Pursuing the master's program from top MBA colleges in India will give you a perfect headstart to your successful career. Pune Institute of Business Management (PIBM) stands out as one of the few MBA colleges in Pune with top HR placements as it offers both the PGDM and an MBA in HR with industry co-designed curriculum, practical learning approach, interaction opportunities with 300+ top HR leaders, dual internships, 50+ live business projects in HR, certifications like SAP-HRM, training on technical tools that are important for HR domain, personality development, and much more. If you wish to build your career in human resource management, take the right step today and begin your journey to become a top HR professional.
| | |
| --- | --- |
| | By PIBM |