Pioneer Convergence 2019
Corporate Events

- Learn from 550+ Business Leaders
Date: 13th May, 2023
Venue: PIBM Auditorium
The field of HR has been revolutionized by AI, which has automated recruitment processes, improved employee engagement, and generated valuable insights through data analytics. Despite remaining ethical concerns surrounding privacy, bias, and the human element, AI has the capacity to greatly optimize HR practices and empower professionals in establishing efficient and people-focused workplaces.
Additionally, the pandemic has caused transformative challenges in HR. Organizations worldwide swiftly adjusted their practices to address uncertainties and disruptions. Remote work and employee well-being initiatives reshaped HR priorities.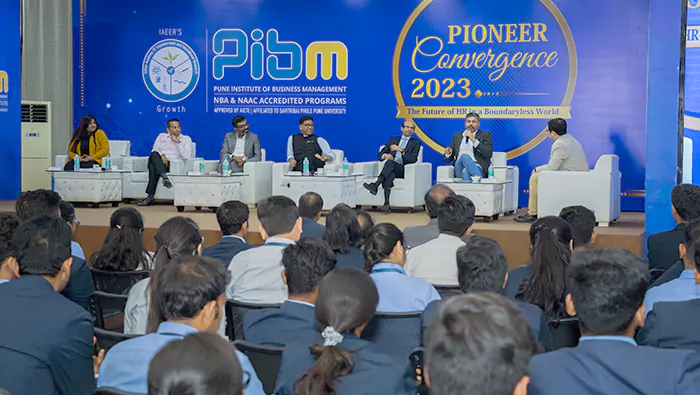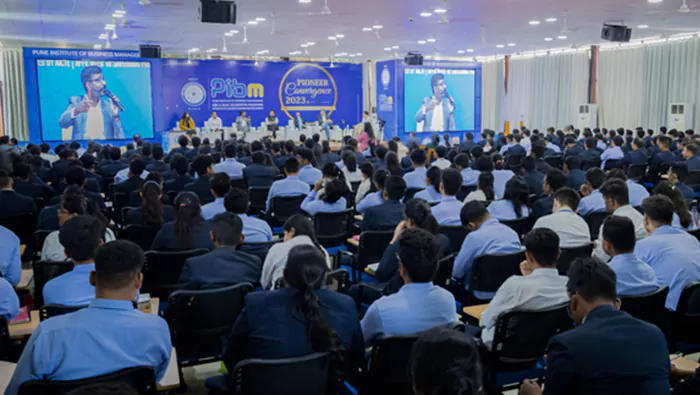 The theme for Pioneer Convergence 2023 was centered around the important development as mentioned above. The topics for the panel discussion for this year's Pioneer Convergence were 'Developing the Future Workforce' and 'Humanising the Future of Work' and were chaired by the esteemed HR Heads of top organizations from diverse industries.