PIBM Blog
Education

Does Not Only
Happen in the Classroom
What is the career scope after a PGDM or an MBA in Business Analytics?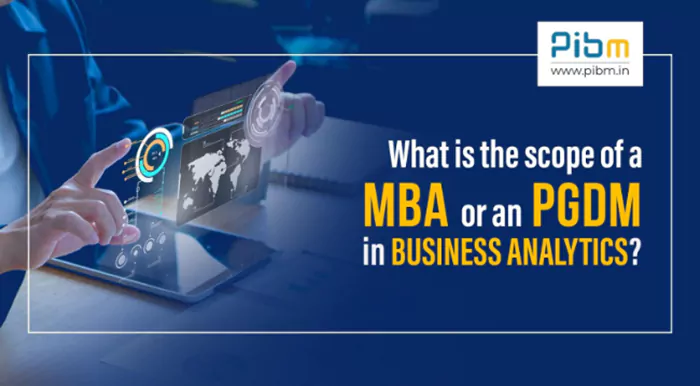 Education
---
Business Analytics is proving to be a booming field and there's a big demand for analytics professionals in the corporate world. A master's degree (or equivalent program) in Business Analytics from the best business management institutes in Pune can offer you an overall understanding of how the analytics domain works and what responsibilities you would be needed to perform. You will be able to move ahead in this exacting field if you have got an analytical mind or an interest and core knowledge in statistics. The multidisciplinary master's degree in Business Analytics covers management, technical, strategy, leadership, communication, and corporate training.
An MBA or a PGDM could be looked at as a skilled post-graduate program for college students intending to create a career within the business world. A management program in business analytics has emerged recently and has been gaining ground since then. Business Analytics combines, collects, sorts, and analyzes knowledge data tools and methodologies to remodel information into business insights that may result in strategic decision-making to optimize business operations. It is beneficial for students with an extensive understanding of the facets of operating a business. It is a vast field of study with an application in diverse specializations like finance, HR, sales, business operations, and marketing. So, one can make a career in finance analytics, marketing analytics, HR analytics, and likewise.

With the transition of ingenious technologies like big data and machine learning, companies are more inclined toward becoming data-driven. Thus, the market for qualified and highly skilled business analytics professionals is rising at a fast pace. You can hone the skill-sets required in this fast-growing field by pursuing a PGDM or an MBA in business analytics in Pune from a top B-School.
What is the significance of Business Analytics?
It caters to sound decision-making that impacts the diverse functions of the business to enhance revenue and supply a stronger return on investment
It helps perceive and interpret structured and unstructured data, which may have an effect on the operational potency of the business
The enormous knowledge of the market to the business becomes valuable with data that help attain the desired objectives
Business analysis will facilitate a business to understand its clients' wants and supply a competitive edge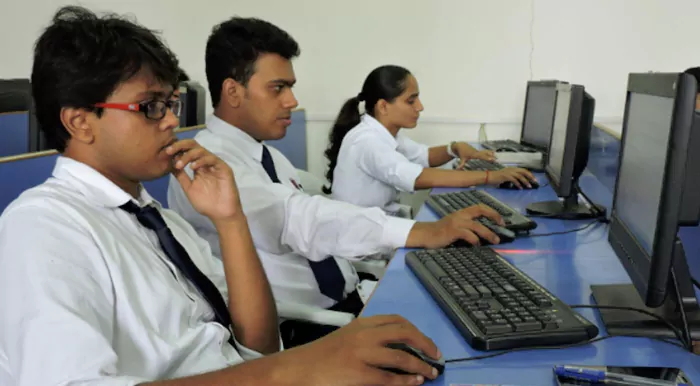 Scope of Business Analytics
The scope of a PGDM or an MBA in business analytics from the best MBA colleges in India is huge and could offer you profitable career opportunities. Business analytics is employed for descriptive analysis and to grasp an organization's history as well as performance. With the assistance of business analytics, a company will examine the execution of its business in the past and take business decisions using analytical tools to boost current decision-making.
Synchronizing Financial and Operational Strategies
Business analytics incorporates a big selection of applications and uses. Thus, the scope for information analytics is in-depth once it involves assessing business performance. It is applied in varied business and social control aspects as well as monetary management, client relationship management, human resource management, supply chain management, advertising, sales, and promotions.
Keep pace with the latest Industry trends to gain a Competitive Edge
As digitization has become the buzz in recent times with technology and information being used from native grocery outlets to sophisticated malls, the demand for business analytics professionals conjointly has increased considerably. Moreover, as per statistics: For each hour, terabytes of knowledge square measures are generated by billions of connected devices. With this increasing demand, there's a depleted supply of experts.

From the courses offered by top placement colleges for MBA in Pune, one will get information on a number of skills: Python, SQL databases, R, Tableau, SPSS, business statistics, survey/query computer code, business intelligence & coverage computer code, knowledge visualization, information style, problem-solving skills, effective communication, and business information.

These skillsets help the PGDM and MBA students to be effective for a number of job roles like knowledge analyst, supply chain analyst, business analyst, marketing analyst, finance analyst, and HR analyst among others. The increasing demand for MBAs with analytical skills has created Business Analytics, a comparatively new and common specialization within the management domain.

According to a report by McKinsey World Institute, there's a deficit of 1.5 million analysts. With a PGDM or an MBA in Business Analytics from the MBA colleges in India with top placements, you are eligible for an outsized variety of careers, as well as in-style C-suite jobs. This is often a result of PGDM & MBA graduates being qualified to take on leadership roles in many business environments with the skills in data-driven decision-making.

Supported by their domain information, skills, and work expertise, various job roles are available to candidates. The high demand for professionals with an MBA in Business Analytics is generated by MNCs from diverse sectors or industries such as Financial Services, FinTech, Retail, IT & ITES, E-commerce, Business Strategy Consulting, Telecommunication, EduTech, HealthTech, and many others. Management graduates are employed not solely by MNCs but also by startups. As a PGDM or an MBA is primarily a business degree, you will be eligible for data-driven management positions. You will even have the advantage of competitors with a background in analytics for additional general positions in business management.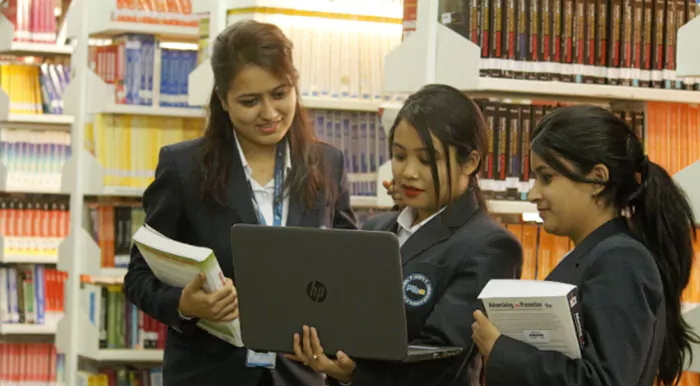 Reasons to pursue:
Enhancing and speeding up the decision-making process: Because the quantity of information collected by businesses is consistently and speedily growing, there's an enormous demand for Business Analytics professionals and information scientists with a PGDM or an MBA degree. A master's degree in Business Analytics would teach you to use applied mathematics techniques, use software packages to extract usable information from large data, and increase company potency with the assistance of information.
Making decisions that are aligned with company business strategies: To achieve success as a business analytics professional, it is vital to possess the correct understanding of the business you are operating in, information regarding the domain, and understanding of essential performance metrics that require to be checked out. Moreover, business acumen and communication skills are integral. If you pursue your master's degree in Business Analytics, aside from theoretical information, you will even be trained for these skills.
Responding to customer/client demands in real-time: A career in Business Analytics suggests facing new challenges every day. You learn to control and adapt to completely different environments to support the clients' desires. You need to remain in sync with individuals from varied fields and departments, each with their own distinctive abilities and experiences. This helps you expand your information base and provides you with a deeper insight into skill development.
Career Options: There are many career choices available if you are keen to do your PGDM or MBA in Business Analytics. From analyst-level positions to business intelligence managers, the opportunities are endless. Career choices include:

Management Analyst/Consultant
Data Analyst/Scientist
Business Intelligence Analyst
Finance Research Analyst
Market Research Analyst
Operations Research Analyst
HR Analyst
Digital Marketing Analyst

Future Prospects and Higher Salaries: The demand for business analytics professionals and knowledge scientists is increasing with every passing day. Since the inclination towards knowledge is growing, there is a shortage of professionals in business analytics in the market. Due to the shortage of professionals within the trade, there's scope for higher salaries.
---
Summary
A PGDM or an MBA in Business Analytics deals with information that looks into analytical procedures and supports the organization by providing necessary and appropriate information. Global corporations are searching for management graduates who can solve advanced business issues efficiently by presenting information in an exceedingly simplified manner.

For students who are trying to pursue a master's in business analytics in Pune, there are not too many faculties well-equipped to showcase this program. However, among the colleges that do have the choice for a master's degree in Business Analytics in Pune, PIBM is one college that has among the highest master's degree faculties who are well-trained to handle this course.

At PIBM, we tend to concentrate on the holistic development of management students. Theoretical teaching alone is not our focus. Our institute has many collaborations and we develop entrepreneurial talent by providing coaching and incubation support for promising start-ups of our students. Along with the latest industry-co-designed curriculum, students are also provided with certifications and training in R, Python, Tableau, SPSS, Advanced Excel, and other analytical & statistical tools.

To conclude, the PGDM or MBA in Business Analytics is a degree in a new field altogether with job prospects in diverse sectors of business that are gaining traction. The specialization demonstrates a positive and promising outlook and you will find new doors opening once you complete your master's degree in Business Analytics.
| | |
| --- | --- |
| | By PIBM |