PIBM Blog
Education

Does Not Only
Happen in the Classroom
Career path in the field of HR Analytics after an MBA or PGDM Degree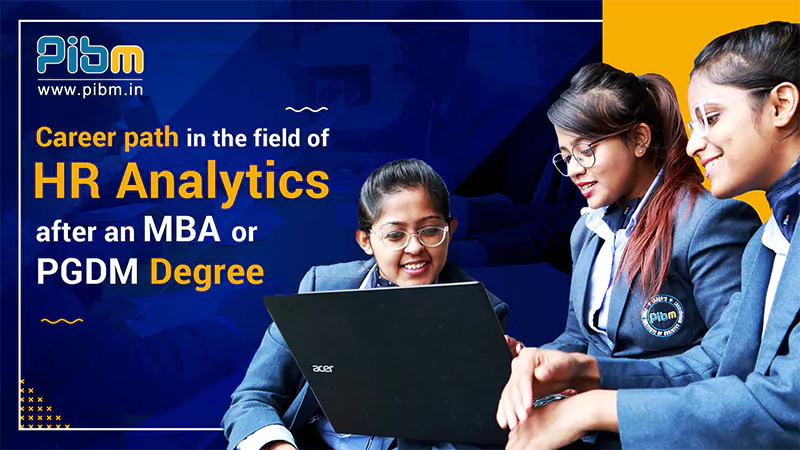 Education
---
With Data Analytics and Artificial intelligence (AI) becoming popular and must around the corporate world, the HR profession is also gradually adapting to the use of big data. This has resulted in a new upcoming field under the HR domain - HR Analytics, which is basically a combination of HR and Analytics. The field of HR Analytics is promising and certainly bright. You can pursue an MBA or a PGDM in the HR field to fulfill your career aspirations. Alternatively, you can directly specialize in HR Analytics from top MBA colleges in India which offer this as a specialization. Post this degree program, you will find a wide array of job opportunities opening up for you.

Students often have a lot of misconceptions about what HR Analytics professionals do and how they tend to function in a typical organizational setup. What does this all mean and how will it affect your HR career aspirations? With this brief article, we will give you an overview of the responsibilities and the key skills or competencies required in the role of HR Analytics.
What is HR Analytics
An HR analyst collects and analyzes HR data related to employee performance and turnover. HR data are collected and analyzed by HR analysts to identify trends and recommend HR policy and procedure changes. HR analysts also deliver organization-wide training on HR systems and initiatives.

HR analysts must be able to solve problems and analyze data effectively. HR professionals and non-HR employees must be able to understand the findings of this position. Above all, excellent communication skills are required to fulfill these responsibilities.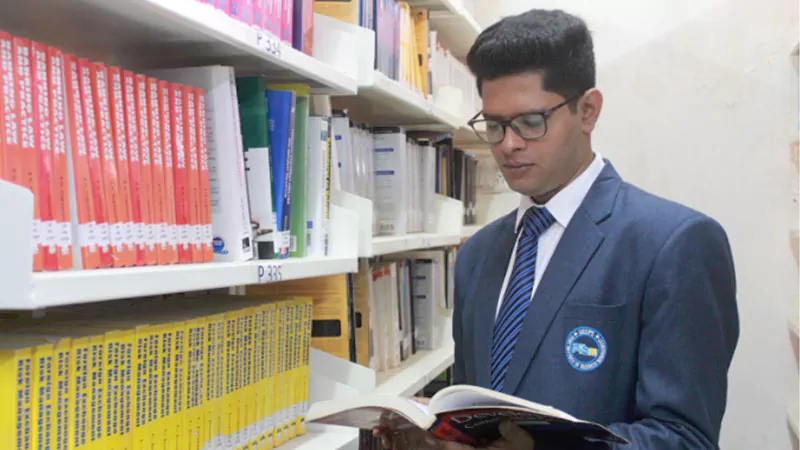 Job Responsibilities of an HR Analyst
As an HR analyst, your job responsibilities are not limited to taking care of only the employees' issues or the organization's policies. There are a lot of internal administrative aspects like the hiring & recruitment process, taking care of employee payroll, appraisal, processing of payments, compliance of the company with terms and conditions of tie-ups, and much more.

HR analysts are also responsible for maintaining the work environment of the office along with their teams. Hence, for most companies, each individual has a dedicated job role to focus on. Also, the HR team needs to prepare reports and present the same to the management so that the bosses are aware of the regular goings-on in the organization.

The following are some of the main responsibilities of an HR Analyst in an organization, irrespective of the industry or sector:
Collecting HR-related data on job profiles, compensation structures, benefits, and other critical HR analytics
Conducting performance appraisal surveys in the entire organization and analyzing them using various statistical models and tools
Determining and recommending long-term goals and benchmarks for key performance metrics related to HR processes
Sharing insights for diverse HR processes to improve recruitment, talent acquisition, talent development, and training programs with the board of directors
Forecasting the costs of training programs and benefit administration for each department and assisting in budget creation
Leading and managing the HR analytics team with performance management programs and assisting the HR managers in understanding and resolving employee relations issues
Work with the HR business partners to achieve the company's business objectives
In a nutshell, an HR analyst's job responsibilities include focusing on fundamental data-driven analysis while at the same time ensuring that the management has a clear understanding of the organization's processes and compliances.
Benefits of an MBA or PGDM in HR Analytics
Having an MBA or a PGDM degree in the HR field or HR Analytics domain itself from the top b-schools in India will definitely boost your chances of beginning a successful career in the domain of your choice. Therefore, It is essential to have a good idea about the benefits of an MBA or PGDM program in HR Analytics:
Specialized Domain Knowledge
One of the most important benefits of an MBA or PGDM program in HR Analytics is that it provides you with specialized domain knowledge in the field of HR management. Having a specialization ensures you have the necessary domain knowledge required to build a career accordingly.

Better Job opportunities
If you want to build a career in the field of HR management, it is essential to have a PGDM or an MBA in this domain. Pursuing your degree program from top MBA colleges for placements will ensure great job opportunities. With an institute like PIBM which provides HR Analytics as a specialization and has tie-ups with top companies from diverse industries, you can be assured of good placement options in top multi-national companies from around the world.
Practical Learning with Hands-on Traning
It is next to impossible to build a career in HR Analytics without professional guidance. Pursuing an MBA or PGDM course in HR Analytics from an institute that offers live projects and internships in this domain will enhance your practical knowledge multifold. Also, interacting with numerous business leaders and corporate heads will help you gain expert insights and domain knowledge in the field.
Placements and Expected Salaries
Many companies are now offering attractive salary packages for HR Analytics professionals. A number of companies are keen to hire management graduates as freshers as they come with a creative and innovative approach altogether. One of the best institutions, when it comes to pursuing an MBA or PGDM course in HR Analytics is undoubtedly PIBM. It was recently ranked in top-100 by NIRF 2022 rankings, as the only PGDM college in the entire of Pune. Top multinational companies like Amazon, Deloitte, Accenture, ITC, Flipkart, Dabur, Growisto, Wipro, Amul, Tech Mahindra, Hindustan Unilever, Britannia, Bosch, and many more have ensured that students get the best placements in diverse domains.

When it comes to the salary expectations after you have completed your MBA or PGDM in HR Analytics, it is difficult to put a number as it tends to vary from one organization to the other. Not only that, but it also depends on the students and the capabilities he exhibits in the interview round which decides the package on offer.

However, it would be appropriate to say that the expected salaries are quite promising in most cases and if you aspire to give your best, good hikes most certainly come your way. The starting salaries can range from 7-10 LPA and can grow gradually on the basis of your performance. All you need to do is keep evolving in your space and your package will continue to grow.
---
Summary
When it comes to job opportunities and responsibilities offered to students from the HR Analytics domain, it can be said that it is indeed very promising to start with. However, at the same time, as a student, you have to decide whether your strength lies in this field. If you want to pursue the course, it is important to do thorough research about the domain and the job profiles available to have an over idea and goal to target.
| | |
| --- | --- |
| | By PIBM |