ACE Analyzer
Unique Training

with Vision Integrity & Commitment to Serve the World
Use of technology, automation & research tools provides a means to all the top multi-national companies to implement changes quickly to stay ahead in the competition. To succeed in the international marketplace, companies are putting efforts to hire management graduates having working knowledge of most commonly used software tools in the Corporate World. Industry is also demanding management graduates to have good research & analytical skills and proficiency in working with large data & numbers.
Understanding the technology and IT skills demands of the industry, PIBM has introduced training methods & certification courses inside the curriculum like Bloomberg Terminal, Ace Analyzer, Enterprise Resource Planning (ERP), Six Sigma (Green Belt), MS Project, Advanced Excel, Balance Sheet Analysis & Financial Modelling. This ensures that PIBM students acquire the skills and capabilities that would enable them to work effectively and efficiently in their workplace. IT, Research & Analytical skills are indispensable tools to survive and excel in the competitive corporate world and that's why is taught to students in the form of theoretical and practical training.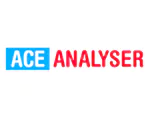 The ACE analyzer is a corporate database that provides the latest / historical, financial, and non-financial information on more than 40,000 listed & unlisted companies in India. ACE Equity financial data is presented in 14 standardized Industry formats namely, Manufacturing, Banking, Finance (Broking & NBFC), Software, Shipping, Hotel, Media, Hospitality, Real Estate & Power with a powerful query module.
It provides the complete information available in the Annual Report of the companies like Balance Sheet, Profit & Loss, Cash Flow, Interim Results, Holdings, Reports, etc.
It covers more than 1750 Financial data points with in-depth coverage for analysis