Head of Department
Arise, Awake!

And Stop Not Until the Goal is Reached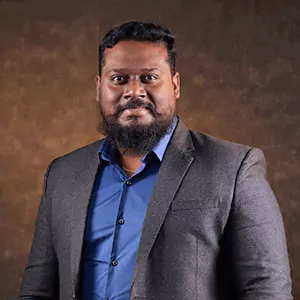 Mr. B. Naresh
HOD & Assistant Professor
Marketing Management
Marketing
PIBM believes in Experiential Learning which is arrived through unique pedagogy, learning in-class or ex-class interspersed by in class discussion, case analysis and ex-campus field assignment and survey to intensify kinesthetic learning. PIBM focuses on experiential learning of students which ensures that students exhibit the outcomes not only through defining and explaining the topic but also applying and demonstrating the learning by executing, while developing the requisite competencies required for the job which serves the purpose of the topic. The PIBM students are valued and driven down to earth while brimming with the confidence to excel and deliver results from day one of their joining. They need not be given any gestational period to perform. They come out from PIBM fully job-ready.
This year in addition to normal teaching a special initiative was taken for students with interest in Digital Marketing by providing an additional "Turn Around Project" in which the students in partnership of a firm have instituted a revival of their business to provide them stability which otherwise suffered a loss due to the challenging times.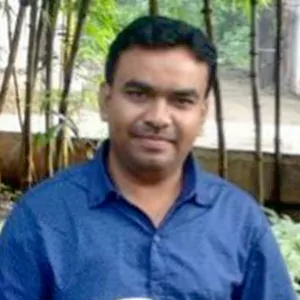 Dr. Laxman Doifode
HOD & Associate Professor
Finance Management
Finance
At PIBM, we consider curriculum designing, teaching and evaluations as a core to transform our students into best business professionals. The Industry veterans and academic experts come together to design the curriculum which ensures to meet the latest requirement of the industry. Our unique teaching methodology which includes SCPS methodology, skill based training, live projects, certification programs, mentorship programs and more, which helps to transform PIBM students into dynamic business professionals
To keep the curriculum updated as per latest industry requirements we train our students on Data Analytics tools and languages like Financial Time Series Analysis, R, Python, etc. Use of Case Studies and Simulations helps in achieving the process of experiential learning. Apart from all this, we train our students on Bloomberg Terminal, Preparing sector report and company report, Ace Analyser, SPSS, EbscoHost, certification training such as SAP, Six Sigma, NISM, NCFM & more which builds a strong base for students to enter in the corporate world.
Our students are guided to participate in various national level competitions like Bloomberg Championship. Our students are trained on various modules in NCFM/NISM, e.g. Equity Research. To encourage entrepreneurial spirits, the department has started undertaking various extra and co-curricular activities as a part of finance and innovation and incubation cell.
Dr. M Rajalakshmi
HOD & Assistant Professor
Human Resource Management
Human Resource
In this digitally driven and volatile economy, It's imperative that management graduates should be equipped with technical skills, creativity, innovation and problem solving skills. There are various reasons that make PIBM students advanced and smarter than the rest. The competency based training and development regime that PIBM follows ensures an overall and holistic development of the students. Starting from Experiential Learning by Practical live projects with MSMEs, developing PMS models, compensation models & HR policies, training on HR Analytics, hands on experience on R, Python & Power BI to practical training by CHROs and HR heads and Peer to Peer Learning. PIBM's Unique Training Pedagogy ensures that students are corporate ready from their first day of joining any company.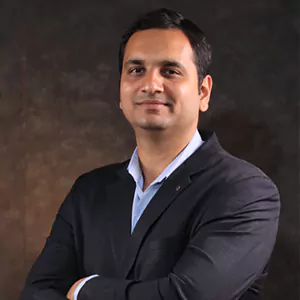 Dr. Abhijeet Lele
HOD & Associate Professor
Business Analytics
Business Analytics
At PIBM, Teaching and learning are industry-focused. Hence the study material used is the most advanced to fulfill industry needs. The pedagogy involves developing theoretical business foundations, understanding business problems, solving those using real-life scenarios, and developing capability in data-driven decision making.
Students gain knowledge, acquire skills, and develop an attitude to solve business problems. Knowledge is driven by an in-depth understanding of the subject area, while skill focus is like logical thinking, critical analysis, problem-solving, decision making, etc. The attitude development is to change the personality from passive to active like entrepreneurial and persuasion. We focus on skill-based learning to ensure that students have the skills and experience needed when they join the industry after graduating from PIBM. They are equipped and are capable of solving business problems using data and analytics. In summary, students aren't fresher but experienced professionals.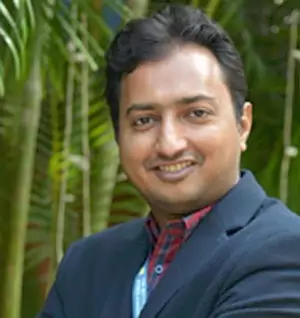 Mr. Sailesh Gupta
HOD
Aptitude & Communication
Aptitude & Communication
PIBM follows result-oriented training methodology, regular practice, and a focussed approach towards students through pedagogy involving rigorous practice and continuous assessment of aptitude. Our unique pedagogy not only helps a student in acing various assessment tests but also combines the learning outcome with practical usage in the corporate environment. In PIBM we consider aptitude as a life skill which enables a student to become a smarter individual for his future endeavours.
The Culture and Training Methodology that PIBM follows is in sync with what the corporate world requires today. Students here are put through rigorous on job profile training across various domains based on job description specific skills.
Communication and Soft skills training starts well before the actual curriculum commences with the Business Orientation Program (BOP). The methodologies used are - activities, mocks - and this extends throughout the MBA/PGDM courses. The levels of course curriculum differ Conceptual learning by incorporating tools, models and techniques and experiential learning by using case studies, role plays, management from semester to semester with higher learning methodologies and timely assessment along with detailed feedback.