13th Annual Convocation Ceremony
Corporate Events

- Learn from 550+ Business Leaders
13th Annual Convocation Ceremony
---
Date: 16th April 2023
Venue: Pune Institute of Business Management [PIBM]
Pune Institute of Business Management (PIBM) recently held its 13th Convocation ceremony, where 700 students were conferred with their degree and diploma certificates, including the awards in various categories. The chief guests for the ceremony were Shri (Dr.) Subhas Sarkar, Hon'ble Minister of State for Education and Shri Iqbal Singh Lalpura, Chairman-National Commission for Minorities.
During his address, Shri (Dr.) Subhas Sarkar emphasized the importance of the institution's philosophy of "Arise, Awake! And Stop Not Until the Goal is Reached." He encouraged the students to pursue their dreams, stating that startups would become the backbone of New India. He also spoke about the new policy for education and urged the students to ensure its implementation across the country.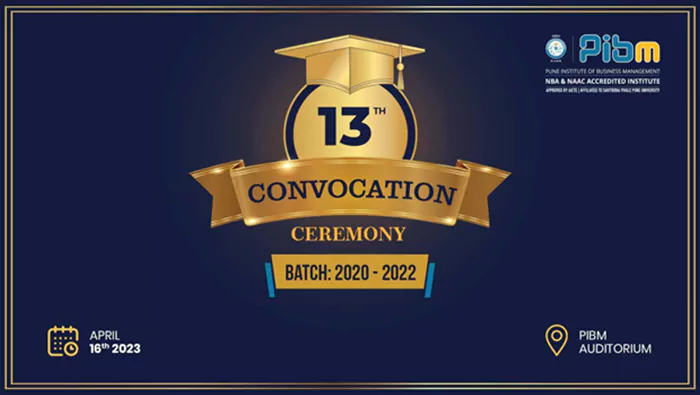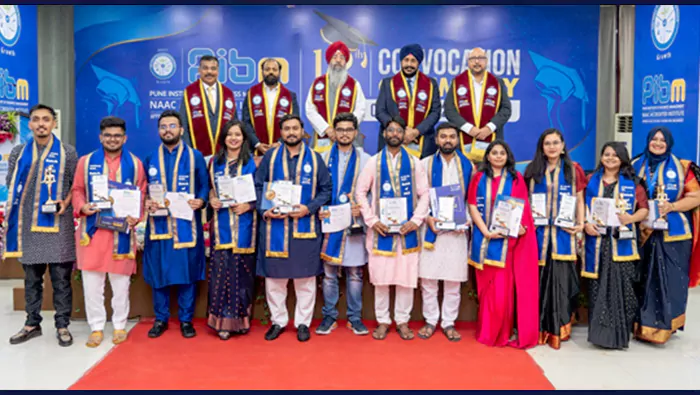 Shri Iqbal Singh Lalpura in his address said that the college had achieved a lot in a short span of time, and the students were proven assets to companies as they were made industry-ready by the college. He advised the students to have a clear agenda and develop their personalities. He also stressed the importance of honesty, integrity, and social service.

PIBM's Chairman and Executive Director Mr. Raman Preet praised the hard work of the staff and faculty during the pandemic, highlighting the programmes that were conducted virtually, including internships and final placements. He advised the students to not only focus on placements but also look towards leading companies of tomorrow.
Chief Guests: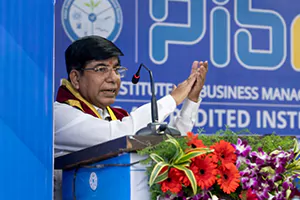 Shri (Dr.) Subhas Sarkar
Hon'ble Minister of State for Education
Government of India
Shri Iqbal Singh Lalpura
Chairman - National Commission for Minorities
Government of India
Guests of Honor: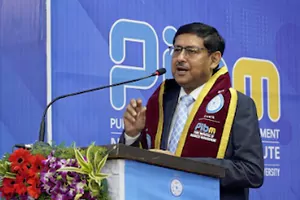 Mr. Sudip Bandyopadhyay
Group Chairman
Inditrade Capital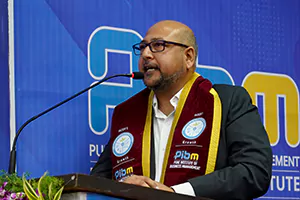 Mr. Nikhil Mathur
MD - India & Regional Head Data Partnership & Innovation - APAC
GFK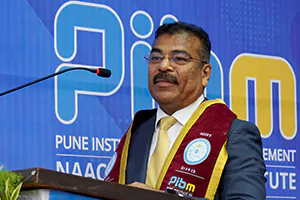 Mr. Umesh Revankar
Executive Vice Chairman
Shriram Finance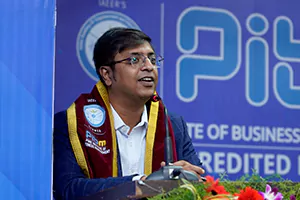 Mr. Arkadeb Chakraborty
Chief Human Resources Officer
Capital Foods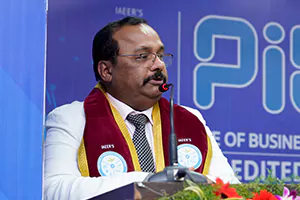 Mr. Sanjeev Dayal
Business Leader & Senior Marketer
Kaff Appliances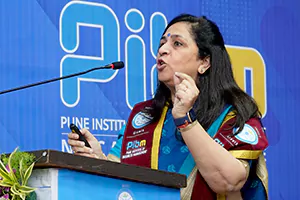 Ms. Deepika Bhattacharya
ITES & Leadership Development Expert
BTS
---
MBA Rank Holders:
1st: Sourav Datta
2nd: Spandan Datta
3rd: Arpita Chakraborty
3rd: Aarya Sharma
MBA Specialization wise Toppers:
Muskan Ahuja - Finance
Sourav Datta - Marketing
Anahita Kampani - HR
PGDM Rank Holders:
1st: Ashish Singh
2nd: Meghna Sadhukhan
3rd: Sakina Arzina Karim
PGDM Specialization wise Toppers:
Shantnu Saushik - Finance
Shishir Kumar Jha - Marketing + Operations
Ashish Singh - HR
Sakina Arzina Karim - Business Analytics