Testimonials
Arise, Awake!

And Stop Not Until the Goal is Reached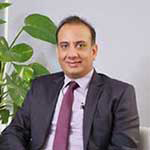 The objective of giving the training on practical aspects is that there is a huge difference in theory given in the book and what is actually applied in the corporate world. Practical knowledge is required to be imparted to students before them going to Corporate for their jobs. I always find PIBM actively participating in the development process of the students. PIBM is putting all the efforts so that when students go out for a corporate job, they are well equipped with all the relevant information, with all the relevant experience, and can become capable of handling those tasks which are expected by the corporates when they join.
Mr. Arvind Hali
MD & CEO
Motilal Oswal Home Loans Ltd.
---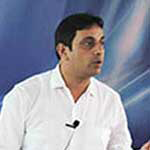 The beauty of PIBM is that it focuses on individual requirements of students and preparing them on the basis of sectoral needs as well as industry-specific requirements e.g. training on Consumer Durables, FMCG, Paints, Financial & Banking Industry, Telecom, etc. Students are exposed to top case studies which are taught across the globe. I could also see the hunger for knowledge in PIBM students as they are curious to know how corporate actually uses various management concepts in real life. They are trained on new innovative practices and how corporate is evolving so that they get aligned to the needs and wants of the industry.
Mr. Manish Singh
Head HR
Haier Appliances
---


The institution has a good talent pool of fresh minds that have been trained to become industry ready with high focus on domain capability. I am very happy with the domain understanding of the students and that we have hired from PIBM. It speaks about the efforts management and the faculty put in to bring the students to the level of excellence they have achieved. Also would like to mention the discipline and the professionalism that PIBM has imbibed in the students to take them forward as future leaders.
Mr. Vijay Jasuja
Ex. MD & CEO
Sbi Cards & Payments
---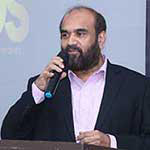 I bring in the real-life challenges that are faced in the Financial Services and case studies of the companies where I have worked for the students. I expose the students to these challenges and seek solutions with them so they are prepared and they understand the challenges faced by the Financial Services industry in India. These challenges are related to various fields like sales, marketing, strategy, product development, niche marketing, how to get more return on investment in marketing spending less which is the biggest challenge today in the industry. That is why when these students join the industry in their respective jobs, they are industry-ready.
Mr. Ramesh Iyer
Vice Chairman / MD
Mahindra & Mahindra Financial Services Ltd.
---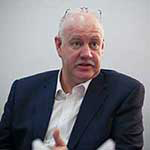 PIBM is having a totally different approach with the management education by working more on building students' personality in terms of self-confidence, communication and at the same time practical exposure. With these inbuilt skills apart from the domain and theoretical knowledge, the students become complete corporate professionals. Also, I really appreciate the concept of various technology certifications that are being provided to the students as a part of the course. This has really helped us to save the costs and time associated with training. For all these reasons, I provide opportunities to the PIBM students in my organizations as interns and full-time employees.
Mr. John Wilcox
CEO
Navnit Group
---


It is always a wonderful experience to meet future managers in the making. Over the past few years, I have observed that the requirements of the corporate sector have changed a lot. As an employer, we look for a good personality of the students, confidence level which comes from their domain knowledge as well as the most important factor is communication skills. I have seen PIBM working on their students and the result is quite good. Also, the knowledge level pertaining to practical applications was also very good. I have selected a few students of PIBM and their performance has been very good.
Mr. R. S. Rajan
CEO, Co-Founder And Director
Livpure
---


I have been coming to Pune Institute of Business Management for the past few years to groom the students. I train students in Channel Management and International Marketing. I also support PIBM's Placement Cell for the Summer Internship Programs. I think the kind of domain knowledge we are imparting to PIBM students, not only me but other Corporate Panel members from FMCG, Consumer durables, Logistics, etc. companies, that domain knowledge helps PIBM students to get groomed and be ready for the job being offered by the companies. The strike rate of placements is very high.
Mr. Arijit Dutta
President & Business Head
Uno Minda
---


The training experience at PIBM has been very enriching. In my long association with different Institutions, I have hardly come across this concept where people from the industry come with their problems and share them with the students. In fact, this whole idea of bringing corporate panelists in not only to add value to the training process but also to address the students' queries regarding their knowledge about the industry. With corporates coming to PIBM it helps the students in understanding what corporates expect from them as management graduates.
Mr. Pradyumna Pandey
CHRO
Mother Dairy Fruit & Vegetable Pvt. Ltd.
---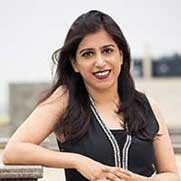 I wish to share my appreciation for the passion Mr. Raman Preet puts into his institute and makes curriculum so industry-specific. On a number of occasions, I am surprised with the topics which are prevalent in the corporate world and the students are being taught the same – which gives students EDGE over others. The institute is open to new ideas and has corporate members on its panel to guide them. Overall, learning knowledge enhancement initiatives at the institute make it encouraging for every student and they will benefit from it. As recruiters, it is a big help if students are matured and ready to take up managerial roles than considering corporate a learning ground. With PIBM, I am assured that student quality is good and they are very trainable for competent roles.
Ms. Bhawana Dhawan
Head Of Hr & Admin
Pladis Global