About PIBM
Arise, Awake!

And Stop Not Until the Goal is Reached
About PIBM
---
Pune Institute of Business Management (PIBM) is one of the top B-Schools in India where our aim is to provide high-value business management education to produce educated and skilled Management Graduates. PIBM stands tall amidst B-Schools in India because not only do we focus on the highest standards of academics but also train students with skillsets making them shine in the corporate world. Established in 2007 and spread across 18 Acres, PIBM is strategically located in a calm and serene valley on the outskirts of Pune.
PIBM provides Post Graduate courses in Management at the Pune campus. Post Graduate Diploma in Management (PGDM) which is an AICTE approved course is the flagship program at PIBM Pune. PIBM also offers a Master in Business Administration (MBA) course in affiliation to Savitribai Phule Pune University. In recent years, PIBM has expanded by opening up Campus for Graduation Courses - BBA, B.Com & BCA in Guwahati (Assam).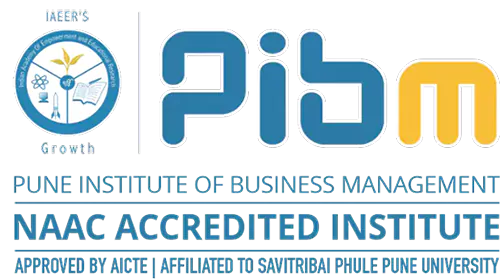 At PIBM, education is not limited to academic accomplishments alone but extends much beyond mainstream classroom education. Teamwork, problem-solving, analytical thinking, creativity, leadership skills, decision making, and goal achievements are areas that are addressed effectively to build flourishing careers in business management. We boast of having the unique training methodology in India where the whole curriculum is solely designed only on the basis of the requirements of the Industry. This helps in bridging the gap between Companies' requirements & Management Graduates' business knowledge.
To make the whole training process Industry friendly and learning process more practical in approach, the redesigning of curriculum happens every six months which keeps our training methods updated with latest Industry requirements. This process ensures that every concept during the training process is linked with the Jobs. Corporate Heads from various domains in the Industry visit our campus on Corporate Weekends and interact with students to share practical knowledge on Business Concepts.
PIBM is proud to have a strong association with 100+ Corporate Panellists and 700+ other Corporate Heads like CEOs, CFOs, Directors, Presidents, VPs, and Heads, etc. who continuously train our students. At PIBM, Quality speaks for itself. Every student of PIBM stands out in the crowd as they are not only equipped with Business Concepts but also the right attitude, competencies, aptitude, communication, skills, and personality.
The ever-growing number of companies that visit the campus for placements just reinforces year on year. The number of companies visiting the campus during Placement has outnumbered the total strength of students of the batch long back. The demand for PIBM students in the Job market is growing every year. Till date, PIBM has produced 7500+ successful Alumni who are placed in top companies at senior management positions as well as few have become an entrepreneur.