Swachh Bharat Abhiyan 2023
Most Innovtive

Learning
Practices 2018

PIBM Students Take the Lead in Swachh Bharat Abhiyan, Transforming Diveagar Beach
---
13th June, PIBM - Pune Campus: In a remarkable display of environmental responsibility and dedication to cleanliness, students from the Pune Institute of Business Management (PIBM) took the lead in the ongoing Swachh Bharat Abhiyan, a cleanup drive at Diveagar beach, organized by PIBM. The students, brimming with enthusiasm, embarked on a mission to restore the beauty of the beach and create a greener India.

Armed with gloves and an unwavering determination, the PIBM students scattered across the beach side, tirelessly collecting litter as they went. Their efforts were not in vain, as they carefully gathered all the waste, ensuring it was properly disposed of in waste bags. This collective endeavor aimed not only to preserve and enhance the natural environment but also to instill a sense of satisfaction and humility within the participants.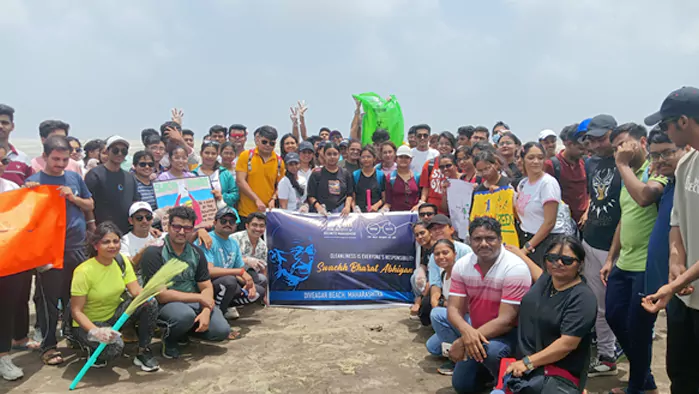 Students' active involvement in the Swachh Bharat Abhiyan exemplified their commitment to both nature and society. By taking up this noble initiative, they have set a commendable example for others to follow. Their altruistic actions showcased the transformative power of collective efforts and reminded us of the importance of being responsible citizens.

As PIBM students lead by example, their efforts at Diveagar Beach underscores the significance of individual actions in bringing about a positive change in society. It is through such endeavors that the vision of a cleaner, greener, and more sustainable India can be realized.