Outstanding Management Institute for Global Exposure
Corporate Events

- Learn from 550+ Business Leaders
PIBM accorded with the Prestigious Award for 'Outstanding Global Exposure' at the 26th Elets World Education Summit
---
Date: 5th July 2023
Venue: Virtual Conference
Pune, 5th July 2023: PIBM, a leading management institute, has emerged as the recipient of the coveted 'Outstanding Management Institute for Providing Global Exposure' award at the esteemed 26th Elets World Education Summit. The summit, held in New Delhi on 4th and 5th July 2023, recognized PIBM's exceptional contributions to the field of management education.

PIBM's commitment to delivering innovative management programs and fostering a strong corporate interface has garnered international acclaim. The institute's unique training methods and world-class faculty members have consistently equipped students with the necessary skills and knowledge to thrive in the global arena.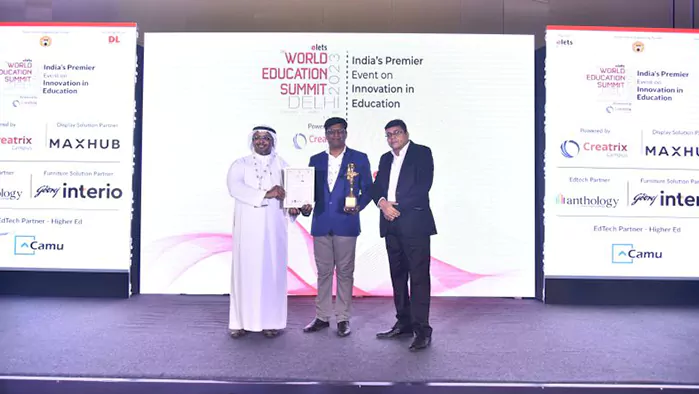 Expressing gratitude for this remarkable achievement, Dr. Raman Preet, Chairman of PIBM, attributed the success to the relentless efforts of the entire PIBM family. Their unwavering dedication to revolutionizing the educational ecosystem has played a pivotal role in shaping PIBM into a center of excellence.

PIBM's recognition at the 26th Elets World Education Summit stands as a testament to their continuous pursuit of providing students with the tools they need to succeed in the global economy. The institute extends its gratitude to Elets Digital Learning for their inspirational role in supporting PIBM's mission.

With this prestigious accolade, PIBM reaffirms its commitment to nurturing future leaders and transforming the landscape of management education on a global scale.