PIBM Blog
Education

Does Not Only
Happen in the Classroom
MBA & PGDM Marketing in India - A Strategic Pursuit
Education
---
A Master of Business Administration (MBA) or a Post Graduate Diploma in Management (PGDM) are the popular management programs that various business schools across India offer. A PGDM or an MBA is designed to equip students with the necessary business management skills and knowledge to excel in the corporate world.
The programs offer specializations in various fields, such as marketing, finance, human resources, operations, analytics, and more. In this blog, we will discuss the scope of an MBA or a PGDM in India, focusing on marketing, and highlight the skills required for PGDM marketing students.
Scope of MBA or PGDM in India
The scope of an MBA or a PGDM in India is vast and varied. The programs prepare students for a wide range of job roles in the corporate world, such as corporate finance, equity research, investment banking, business development, marketing, sales, advertising, brand management, digital marketing, PMS, recruitment, and much more.
The demand for management graduates has been increasing over the years, owing to the growing economy and the need for skilled professionals in various industries. MBA & PGDM graduates are highly sought after by top companies across India and abroad and are offered competitive salaries and challenging roles.
The scope of an MBA or a PGDM in India is not limited to any particular industry or sector. The program provides students with a broad skill set, making them eligible for a wide range of roles across industries. Some popular sectors management graduates can explore include banking, financial services, consulting, FMCG, e-commerce, IT, manufacturing, and retail, among others.
The demand for MBA & PGDM graduates has been increasing over the years owing to several factors. Firstly, the Indian economy has been growing at a steady pace, and several new companies are entering the market. These companies require skilled professionals who can manage their operations and help them grow.
Secondly, the government's emphasis on the 'Make in India' initiative has led to a surge in demand for professionals who can manage operations and supply chains in manufacturing and related sectors. Lastly, the increasing use of technology in business has led to a demand for professionals who can handle digital marketing, e-commerce, and related domains.
Management graduates are highly valued by employers, owing to their in-depth business management knowledge and practical skills. They are often preferred for their work since these degrees are more industry-oriented and provide hands-on training. MBA & PGDM graduates are equipped with the necessary skills to handle challenges in the corporate world and are often offered leadership roles early in their careers.
What Skills are Required for MBA & PGDM Marketing Students?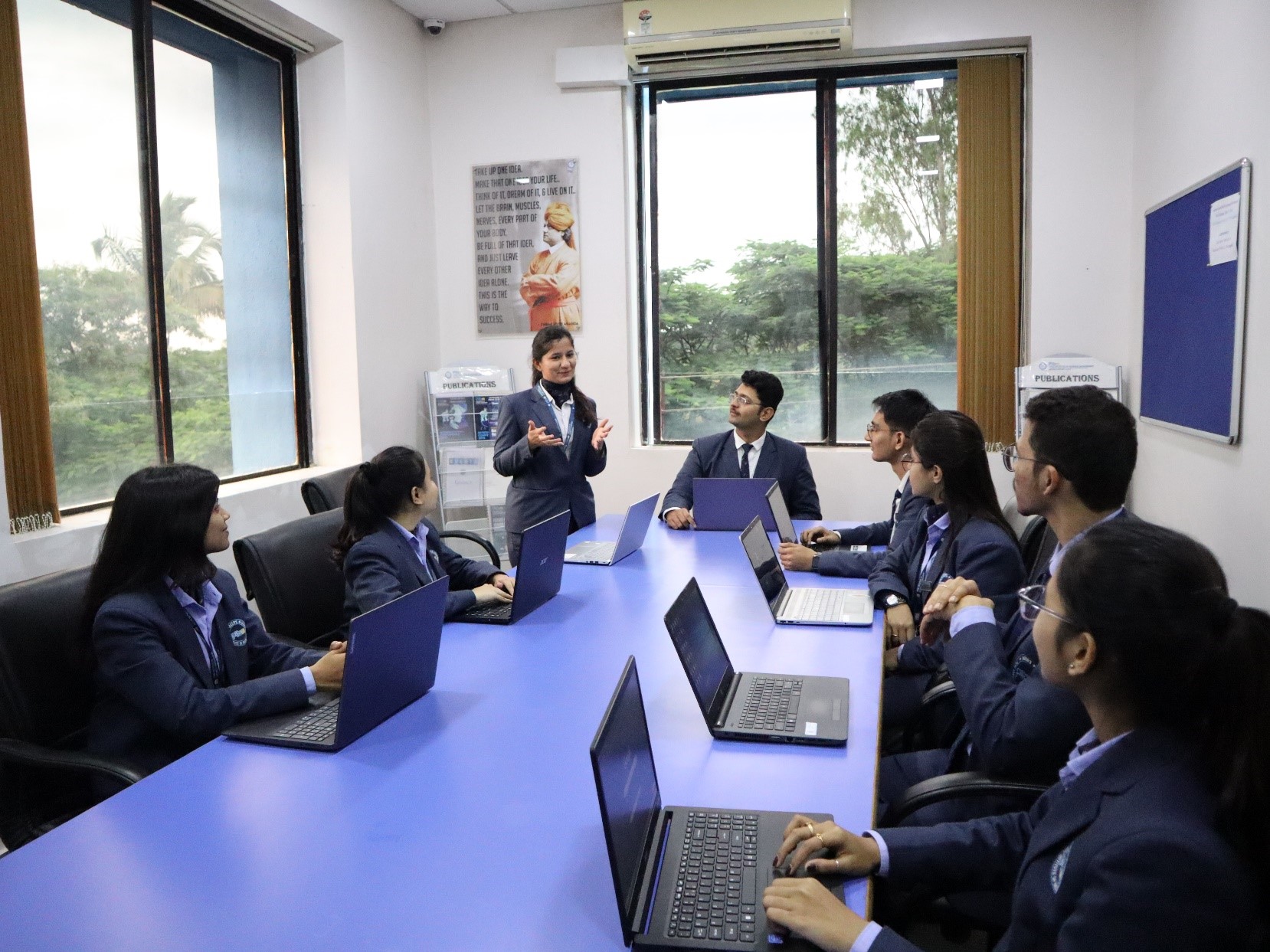 Students pursuing a PG degree in management require a set of important skills to succeed in the corporate world. Some of the essential skills include:



Communication Skills:
Effective communication is critical for marketing professionals. MBA & PGDM marketing students must be able to articulate their thoughts and ideas clearly, both verbally and in writing.




Analytical Skills:
Marketing involves a lot of data analysis and interpretation. A management student should know how to analyze data, identify patterns, and draw insights to make informed decisions.




Creativity:
Marketing requires a lot of creativity and innovation. B-Schools can help through workshops and training, but students should have the knack for the creativity required to succeed in the marketing domain.




Interpersonal Skills:
Marketing involves working with people from various departments, such as sales, advertising, operations, finance, HR, branding, etc. Hence, students need to have excellent interpersonal skills to work effectively with others.




Digital Marketing Skills:
In today's digital age, digital marketing skills are the need of the hour. So, it is important for management colleges to inculcate training on digital marketing tools and strategies. Similarly, management students pursuing an MBA or a PGDM must be familiar with social media platforms, search engine optimization (SEO), content creation, and other digital marketing tools.
Why Choose Marketing in PGDM?
Marketing is an exciting field that offers a wide range of opportunities for MBA & PGDM graduates. Marketing professionals play a critical role in shaping the image and reputation of a company while ensuring that revenue is generated and the best ROI can be achieved. They are responsible for identifying customer needs, developing marketing strategies, conducting market research, and promoting products & services. Marketing function offers a dynamic and challenging career path that requires creativity, innovation, and a deep understanding of consumer behaviour.
The top job profiles offered to management students after completing their MBA or PGDM in marketing are:
● Channel Management
● Business Development
● Sales & Distribution
● Brand Management
● Advertising & Promotions
● Content Marketing
● Performance Marketing
● Social Media Management
● Pre-sales
● Media Sales
MBA & PGDM Marketing Colleges in Pune
Pune is one of the fastest-growing cities in India, with a booming economy and a vibrant startup ecosystem. Apart from the manufacturing and headquarters for various companies, the city is also home to several reputed business schools that offer MBA or PGDM in marketing. These b-schools provide students with a rigorous and practical education, preparing them for the competitive corporate world.
One such management college known for its holistic learning in PGDM is the Pune Institute of Business Management. The college is known for various factors. Here's why you should choose PIBM for your PGDM degree.
Why Pune Institute of Business Management (PIBM)?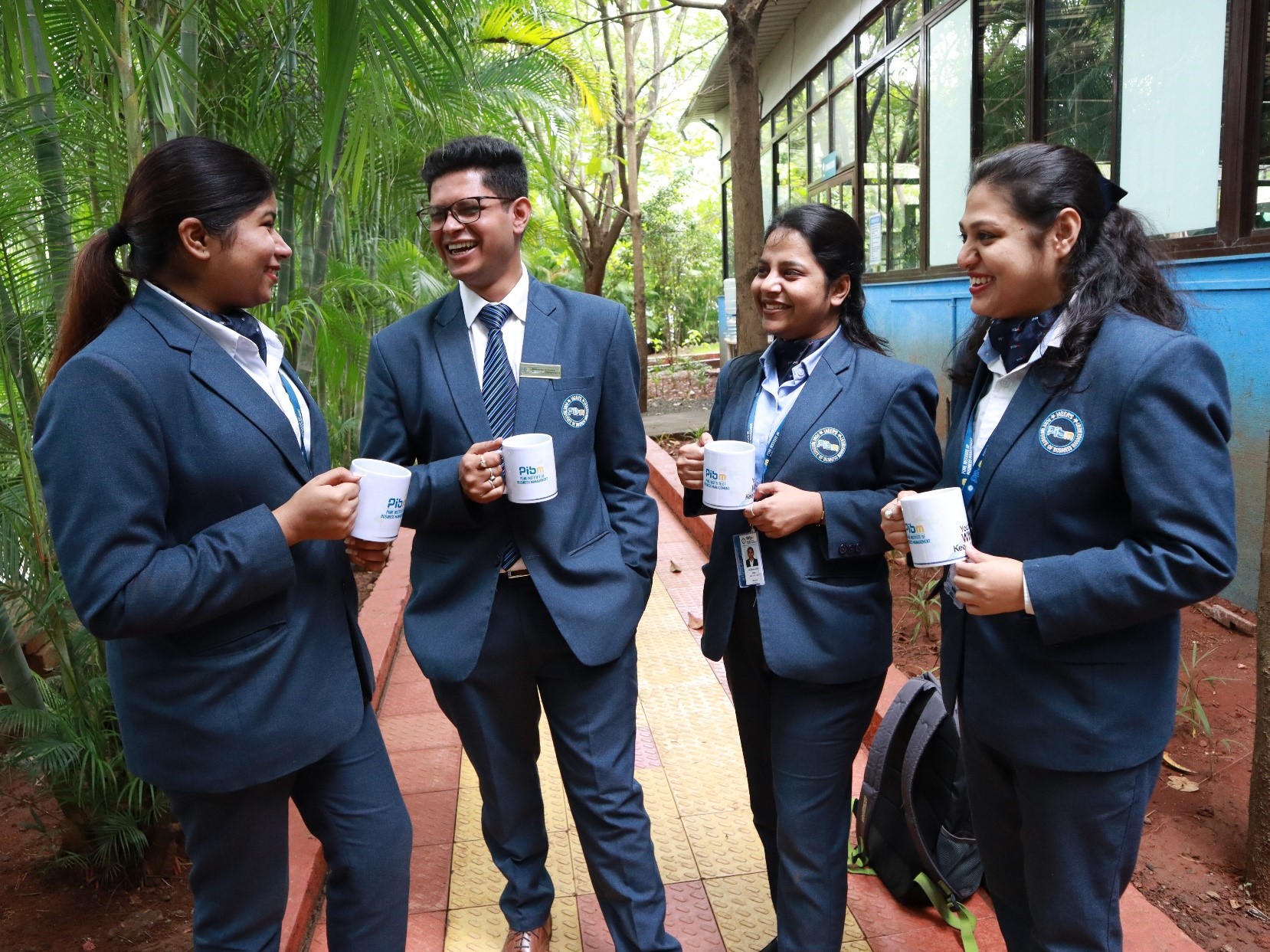 PIBM stands out as a premier B-school that offers students MBA and PGDM programs in marketing designed to align with industry demands. The PGDM program offered at PIBM is accredited by NBA. The college is AICTE-approved, NAAC-accredited, and affiliated with Savitribai Phule Pune University. PIBM was also ranked among the top 100 B-Schools in India as per the NIRF Rankings 2022.
Renowned as a center of excellence for management education in India, PIBM prioritizes practical learning and fosters strong connections with various industries. PIBM's exceptional curriculum, experienced faculty, cutting-edge infrastructure, remarkable placement record, and diverse student community collectively establish it as the ultimate destination for pursuing an MBA or PGDM.
The institution's core values revolve around entrepreneurship, innovation, and affordability, thereby enhancing the value proposition for students. Situated in Pune, PIBM offers access to a flourishing business ecosystem, enriching the learning experience and providing abundant opportunities for networking and internships. Additionally, PIBM's collaborations with prominent companies grant students internships, projects, and guest lectures by industry experts, thereby exposing them to the corporate world.
In conclusion, if you aspire to pursue an MBA or PGDM in the marketing domain and seek a leading B-school that offers a pragmatic curriculum, outstanding placement prospects, campus placements in top marketing job profiles, and a vibrant student life, PIBM is a perfect choice.