Financial Wellbeing Empowers Batch 2023-25
Most Innovtive

Learning
Practices 2018

Successful Online Workshop on Financial Wellbeing Empowers PIBM Students of Batch 2023-25
---
12th June, PIBM Campus - PIBM expresses heartfelt appreciation to the WellBeing Shiksha Foundation for hosting a highly successful online workshop, titled 'Financial Wellbeing: A Gateway of Happiness,' providing invaluable knowledge to the students. The esteemed mentors graced the session, equipping the participants with practical hacks for achieving financial well-being.

Distinguished personalities from various fields imparted illuminating insights during the workshop. CA Nitin Vashista, the Chief Financial Officer of the PHD Chamber of Commerce and Industry (Delhi), highlighted the significance of budgeting for organizations and stressed the importance of maintaining a surplus budget.

Ms. Sucharita Dwivedi, former General Manager at PNB Head Office in New Delhi, provided an insightful overview of traditional investments, including the utilization of credit cards, and how they can yield moderate returns.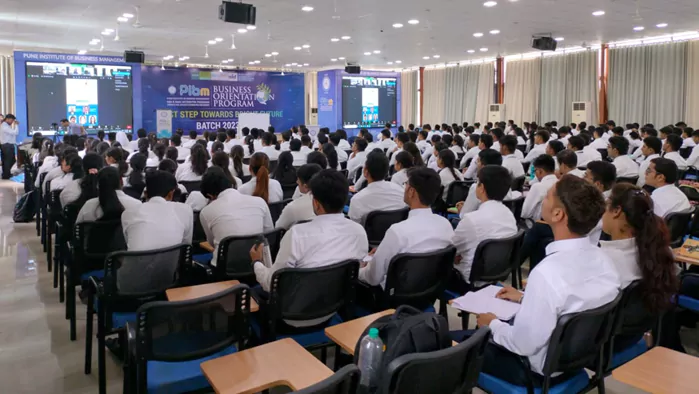 The students then benefited from the expertise of Ms. T Latha, former Managing Director and CEO of Dhanalaxmi Bank and ex-General Manager at PNB Head Office in New Delhi. Ms. Latha shared her guidance on achieving a balanced investment approach between debt and equity, along with recommending the initiation of Systematic Investment Planning (SIP).

Dr. Neelam Tandon, the Founder and Managing Director of WellBeing Shiksha Foundation, and Prof. Deepak Tandon, a renowned professor of Finance and Accounting at the International Management Institute in New Delhi, also provided invaluable insights, aiding students in establishing financial freedom.

Throughout the workshop, students actively engaged in discussions, posing questions on topics such as the recent monetary policy meeting, issues concerning bad debts in banks, and the impact of Fintech on financial well-being.

PIBM extends heartfelt gratitude to the WellBeing Shiksha Foundation for organizing this virtual workshop, which has significantly raised awareness about financial well-being among the participants. The transformative session will undoubtedly empower the students to make informed financial decisions and pave their way toward a prosperous future.