How We Train
Unique Training

with Vision Integrity & Commitment to Serve the World
Training And Development Program For
MBA & PGDM
---
Since Inception, PIBM has developed strong pillars of advanced training pedagogies where we focus on our philosophy that in Business Management how you learn is just as important as what you learn. Our training pedagogies includes a combination of lectures, conceptual discussions, live demonstrations, business projects, corporate interactions, case analysis with discussions, Model & Strategy designing followed by implementation and presentations. PIBM's industry recognized training approach for blending theory with compulsory hands-on practice & learning, assures that our students will learn more than they thought.

PIBM has always been a leader in providing quality education and having flexible training pedagogy because of which even during the recent challenges, learning never stopped at PIBM. We upgraded our training pedagogies by integrating the virtual training platform for our students to enable 24x7 learning availability for them. We ensure that our students' careers should not suffer under any circumstances. We at PIBM, with our vast corporate tie-ups organised Virtual Leadership Series in order for our students to get more efficient learning experience and corporate exposure, at the same time ensuring their safety.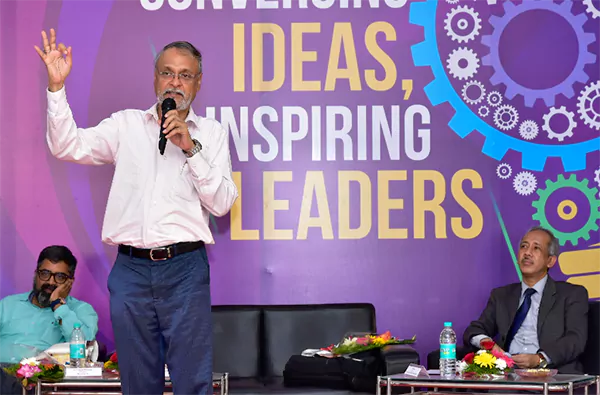 SCPS© (Sector - Company - Product/Service)
PIBM has been the pioneer in developing the SCPS© approach of training where SCPS© stands for Sector - Company - Product/Service aspect of learning any Management concept. With the SCPS© methodology, any topic which is taught is explained withreal world application in various sectors, on different products or services of several companies which helps in clarifying that management strategies vary in different sectors for different products or services. Through our standardized pattern of SCPS© training, we check whether students are gaining only theoretical concepts or if they are also able to apply it in real-corporate life situations. SCPS© pedagogy is used on different sectors and products like – FMCG, Automobile, Retail, Consumer Durables, Banking & Financial Services, Real Estate, Infrastructure, IT & ITES, E-commerce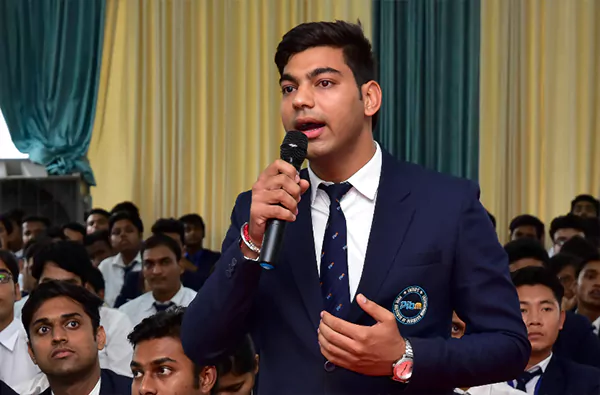 Comparative Analysis Methodology
PIBM has over the years made Training more Application & Logic Oriented where students are trained on developing Analytical Skills by imbibing Comparative Analysis methodology in teaching & training of Management Concepts. Building further on the SCPS© methodology, students are encouraged to develop their research & analytical skills by engaging them in comprehensive comparative analysis of selected products of chosen companies from selected sector.
Data driven approach is followed by analysis and comparison between products, companies & sectors which is focused on various parameters using data derived from market like Financial Statements, Pricing Strategies, Product Quality, Market Penetration, Promotion Strategies etc.

Experiential Learning
Understanding the need of today's Industry and following the same path, our Mantra for training students on Business Management is - Learning by doing is Master Learning. At PIBM, Business Management Skills are built through strong 3-step Experiential Learning Methodology which incorporates learning from experts, simulation exercises & implementation on real-life cases. This process of Experiential Learning involves creation of Business Environment followed by simulation of Practical Application of Business Theories.
Various cases on Financial Models, PMS Structures etc. are discussed by Faculty members who themselves have experienced it in companies during their Corporate Careers. Students are then assigned the cases for doing a thorough analysis and discussion during classroom learning using SCPS© & Comparative Analysis.


Further training is provided by Corporate Heads, where they share real-life cases from their own companies related to domains such as Finance, Marketing, HR, Operations etc. Students also work on various real-life cases and prepare various Financial or HR models or even design the strategies. This makes the understanding of practical application of Business easy and systematic.


Students then visit SMEs especially those companies where processes are not followed, for implementation of their own models and strategies developed during training. This is then followed by feedback given from those companies ultimately helping PIBM students to do self-assessment of Theoretical & Practical understanding of Management Concepts.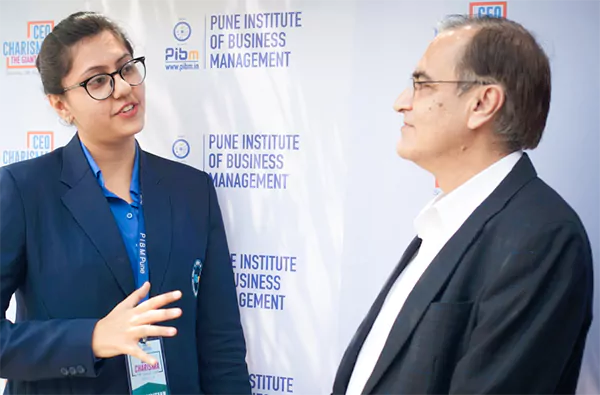 Job Description (JD) Based Training
We have conceptualized the Learning Triangle which is integrated with each and every concept of Subject. Every topic explaining the Business Management concept is aligned with Why, Where and Purpose. "Why" basically explains the significance of a topic or concept with respect to the Job Profile. "Where" explains areas where the concept or topic will be applied in practical scenarios. "Purpose" is where students understand how the topic or concept is aligned with their objective with respect to Placements. Students directly get acquainted with the Job Profiles in Industry as well as the competencies required as per Job Descriptions.